Position Overview:
We are seeking a Sr. UX Designer who will play a role in creating and implementing the vision for accesso® products. This person will be responsible for collaborating with business and product leaders to conceptualize, design and deliver an amazing user experience.
Location: United States; then, you choose what works for you! This role can be performed 100% remotely anywhere in the US, at in the US, or a hybrid version of in-office and remote.
Reports to: Principal UX Designer
Travel Requirement: Up to 5%
Responsibilities Include:
Create wireframes, flows, comps, prototypes, and produce assets to communicate interaction and design work and validate ideas effectively.
Ability to collaborate with other designers during design and brainstorming sessions.
Present designs and key milestone deliverables to peers, stakeholders, and clients while communicating design rationale and tradeoffs.
Work closely with cross-functional SCRUM teams and programs to create an intuitive, cohesive and seamless user experience across all products that show an eye for detail and an excellent sense of aesthetics and functionality.
Work with the development team(s) to ensure technical needs are satisfied while maintaining a strong focus on the user experience and accessibility.
Provide guidance and mentoring to new and less-experienced team members.
Qualifications:
Bachelor's degree in Design (e.g. interaction, graphic, visual communications, product, industrial, etc.), Human-Computer Interaction (HCI), Computer Science (CS) or a related field, or equivalent practical experience.
5 years of experience.
Proficient in any of the following: Figma, Sketch, Adobe XD, etc.
Experience designing and shipping software design across multiple platforms (iOS, Android, Desktop, Mobile Web).
Experience collaborating with Product Management and Engineering counterparts, and experience working with collaborators across time zones.
Self-starter. Being comfortable with managing time and ability to prioritize workload.
Strong advocate for inclusive and accessible products (familiarity with WCAG, ADA, Section 508, a11y, etc…)
Elevate product quality by designing elegant UX/UI solutions that incorporate inclusive best practices. Contribute accessible UI components, patterns, and documentation for accesso's design system
Perks & Benefits:
Competitive compensation package including discretionary annual bonus opportunity.
4-weeks of Paid Time Off for employees up to 3-years of tenure (higher accrual thereafter);
8-hours of paid Volunteer Time Off to give back to organizations and groups you feel most passionately about;
Inclusive Family Benefits – access to end-to-end support for maternity, surrogacy, adoption, and fertility, with a $5,000 benefit toward surrogacy, adoption, and fertility;
4-weeks of paid Parental Leave so you can bond with your child(ren) following a birth, adoption, or foster care placement;
Four different medical insurance plans to choose from, including an employer-contributed HSA;
Employer-paid short & long-term disability and life insurance;
Matching 401K;
Unlimited access to Udemy for Business for continued learning and career development;
A flexible work schedule around our core business hours.
WORKING AT accesso:
At accesso, we are continuously committed to the wellbeing of our employees. We understand that every individual is balancing a variety of personal and professional needs, and that giving each employee the power to choose where they work best can play a big part in helping to nurture work-life balance and to support their overall quality of life. That is why we've introduced a flexible work program which allows employees (so long as their work permits) to select from fully remote, fully office-based, or hybrid setting options.
If you opt to operate out of one of our offices, you'll find bright and open spaces, caffeine and snack-filled cafes, and an office environment where we embrace fun, creativity, and our company's core values: Passion, Teamwork, Commitment, Integrity, and Innovation. These values are celebrated globally through a multitude of recognition programs. We are empowered to do great work and then are recognized and rewarded for going above and beyond and for supporting our fellow team mates.
We work hard, encourage and motivate one another, and love to celebrate personal and professional accomplishments as a team. Our goal is to create an atmosphere of collaborative problem solving and continuous improvement – because there's always room to grow.
We are an Equal Opportunity Employer and believe in the power of inclusivity. We are committed to creating an environment which recognizes that our differences are our strengths, and empowers team members to bring all of who they are to work. Any hiring decision made is assessed based on qualifications, merit, and business need. Read more about at accesso.
ABOUT accesso:
At accesso, we understand that technology is a critical component to our client's success and the happiness of their guests. No business should have to settle for technology that creates more issues than it solves! Technology should be the solution, not the problem.
Our clients need powerful technology solutions to grow their businesses and create connected guest experiences – and accesso delivers! That's why over 1,000 venues in 30 countries have chosen to partner with us.​
​​
The status quo is not an option. If you're not moving forward, you're falling behind. With our accesso solutions, venues can empower their staff with the control, data and confidence to make informed decisions that will drive revenue, create operational efficiencies and improve guest experiences.
Source: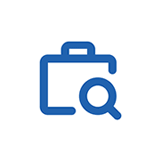 For partnership, press or other inquiries email us at
Sign up for our email list
© 2021. Products By Women