Site Reliability Engineer (Remote)
Position Overview
We are seeking an experienced Senior SRE Engineer to join the accesso®'s Site Reliability Engineering team, which serves as the backbone of accesso's enterprise ticketing platforms consisting of over 20 applications such as ticket sales, access control, and reporting. You will work alongside a team of cloud and software engineers to ensure the security, scalability, and reliability of our production and non-production infrastructure across 7 data-centers globally.
Your objective is to essentially "Make things scale": build software automation that enables experiences in the physical world, use insights to design metrics-driven automation, collaborate with Engineering teams to improve platform reliability and performance.
Red Hat, Docker, Kubernetes, AWS, Jenkins, and Ansible are the main internal tech stack you will be working with.
Location: United States; then, you choose what works for you! This role can be performed 100% remotely anywhere in the US, at in the US, or a hybrid version of in-office and remote.
Reports to: Director, Site Reliability Engineering
Travel Requirement: Less than 25%
Challenges that you may tackle include:
Instrumentation and metrics collection from AWS lambda FaaS or otherwise immutable containers
Minimize and harden microservices and public-facing API gateway attack surface
Continuous delivery using tools such as Jenkins pipelines, Docker, Kubernetes
Observability, capacity planning, system and service performance analysis and tuning
Orchestration of AWS VPC resources using tools such as terraform, boto, consul
Some of the technologies you will be working with:
Configuration management: ansible, aws-cli, git, mostly RedHat derived linux
Metrics and monitoring: statsd, Kafka, ELK, PagerDuty, Slack chatops
Microservices patterns: Eureka, Ribbon, Hystrix, nginx
Couchbase (NoSQL, N1QL), memcached, Elasticsearch, MySQL
L2-L7 frame/packet/session inspection: netflow, WAF, pcap
Requirements:
3+ years of highly-available or high-volume site reliability engineering or systems administration
1+ years of infrastructure automation, configuration management or container orchestration
Strong with one or more languages (Go (golang), Python, Java, Ruby, perl or bash) and git
BA/BS in Computer Science or a related technical field (preferred, but not necessary)
Willingness to embrace an agile devops culture
Perks & Benefits:
Competitive compensation package including discretionary annual bonus opportunity.
4-weeks of Paid Time Off for employees up to 3-years of tenure (higher accrual thereafter);
8-hours of paid Volunteer Time Off to give back to organizations and groups you feel most passionately about;
2-weeks of paid Parental Leave so you can bond with your child(ren) following a birth, adoption, or foster care placement;
Inclusive Family Benefits – access to end-to-end support for maternity, surrogacy, adoption, and fertility, with a $5,000 benefit toward surrogacy, adoption, and fertility;
Three different medical insurance plans to choose from, including an employer-contributed HSA;
Employer-paid short & long-term disability and life insurance;
Matching 401K;
Unlimited access to Udemy for Business for continued learning and career development;
A flexible work schedule around our core business hours.
WORKING AT accesso:
accesso is taking precautions to protect the health and wellness of our employees around the world during the current pandemic, including but not limited to the temporary suspension of business travel and the implementation of remote work.
Albert Einstein said, "In the midst of difficulty lies opportunity." At accesso, this time of uncertainty has created opportunities for us to strengthen our partnerships as we continue innovating on future technology needs in a post-COVID world; to grow as a company as we identify areas for improvement in business processes and practices; and to focus on our wellbeing as we learn to navigate a new circumstance while staying meaningfully connected with our individual selves, families and teams.
When we are in the office, we have FUN! From our bright, open spaces, foosball and ping-pong tables, caffeine and snack-filled cafes, we've created office environments all over the world that nurture our team members' creativity and fosters our company's core values: Passion, Teamwork, Commitment, Integrity, and Innovation. These values are celebrated globally through a multitude of recognition programs such as iValue and accesso All Stars. We are empowered to do our jobs and then are recognized and rewarded for doing it well.
Our teams work really hard, encourage and motivate one another, and love to celebrate personal and professional accomplishments as a family. This creates an atmosphere where people are eager to solve problems together and want to continuously do better for not only themselves, but for their teams and peers.
We are an Equal Opportunity Employer and believe in the power of inclusivity. We are committed to creating a diverse environment for our employees to celebrate one another's unique qualities. Any hiring decision made is assessed on the basis of qualifications, merit, and business need. Read more about at accesso.
ABOUT accesso:
At accesso, we understand that technology is a critical component to our client's success and the happiness of their guests. No business should have to settle for technology that creates more issues than it solves! Technology should be the solution, not the problem.
Our clients need powerful technology solutions to grow their businesses and create connected guest experiences – and accesso delivers! That's why over 1,000 venues in 30 countries have chosen to partner with us.​
​​
The status quo is not an option. If you're not moving forward, you're falling behind. With our accesso solutions, venues can empower their staff with the control, data and confidence to make informed decisions that will drive revenue, create operational efficiencies and improve guest experiences.
Source: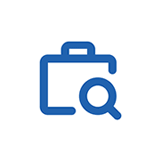 For partnership, press or other inquiries email us at
Sign up for our email list
© 2020. Products By Women