Description
We are seeking a Senior C++ Software Engineer in our Houston office to help design, build, and operate our state-of-the-art trading systems.
What you'll do:
As the member of a software project team, you will be doing work that directly affects our ability to trade every day. You will work with a strong team of developers and analysts that will create, maintain and support the tools and software that make up our mission-critical trading applications. On any given day you may find yourself doing the following:
Writing low-latency, high-throughput C++ routines and libraries
Building applications that leverage internal data to meet various reporting requirements
Analyzing enormous amounts of data
Learning how exchanges work; learning how trading works; learning how Quantlab operates
What you'll have:
You are a continuous learner, passionate about technology and want to know how things work
You have a proven record of delivering high-quality software in modern C++ in a Linux environment
You take initiative, own your work, and are persistent in following your products into production
You develop manageable and maintainable software; you build things you're proud of
You are smart. Challenges excite you. You easily abstract simplicity from complex systems
You leverage engineering best practices like Continuous Delivery and BDD for fast feedback and learning cycles
Our ideal candidates bring many of the following attributes to the table:
You're up to date on modern C++ standards and have been using C++14/17/20 professionally or in your personal projects
Experience optimizing low latency code for nanosecond latencies
Strong programming experience in Python or a willingness to quickly become proficient
Experience writing code using BDD/TDD processes
Thorough understanding of and experience with Continuous Delivery and Deployment
Proven analytical skills and highly numerate
Experience in the automated trading domain
Bachelor's Degree in Computer Science, Software Engineering, or Equivalent Experience
Fluent in Cantonese, Mandarin, Korean, Japanese or another APAC language
What you'll get:
The unique opportunity to work alongside talented and passionate experts who take pride in delivering results
Attractive compensation and bonus structure
Generous benefit plan structure including an option for fully paid health insurance premiums for individuals
Free catered lunches every day with snacks and beverages provided daily
Weekly in-house professional massages
Company paid onsite gym membership
Training and development opportunities
Pre-tax transportation contributions
Casual dress
Company events, often including employees' families
Please note that some benefits (such as catered lunches, massages, and onsite gym memberships) are not currently available due to the global pandemic. Quantlab intends to reinstate the paused benefits when feasible.
Who we are:
Quantlab is a quantitative trading firm where Technology and Scientific Research are central to our business and key to our success. Founded in 1998, Quantlab is a pioneer in quantitative algorithmic trading. Behind our success is our people. We hire some of the smartest and most passionate programmers and quants in the world.
The firm is privately held with headquarters in Houston, and offices in Boston, Chicago, Denver, New Jersey, New York, Austin, Singapore, and Amsterdam. We are 1 part Wall Street, 1 part software development firm, 1 part Los Alamos National Laboratory, and 1 part Tony Stark's garage.
Why you should work with us:
Quantlab is constantly pushing the boundaries of technology, from high performance computing clusters attached to petabytes of storage, to ultra-low latency hardware, to highly optimized operating systems. Our team members enjoy the collaborative and impact-driven atmosphere where passion, innovation, and the scientific process power amazing results. This is just one reason we continue to attract the industry's most enterprising and brightest talent. Our regard for tenacity, humility, and an intrinsic will to win promotes a fast-paced, team-first culture where brilliance is magnified into global leading lights.
Quantlab is not accepting unsolicited resumes from search firms. Only search firms with valid, written agreements with Quantlab should submit resumes in response to Quantlab's posted positions. All resumes submitted by search firms to Quantlab via e-mail, the Internet, personal delivery, facsimile, or any other method without a valid written agreement shall be deemed the sole property of Quantlab, and no fee will be paid in the event the candidate is hired by Quantlab.
Quantlab is proud to be an equal opportunity employer. We do not discriminate in employment on the basis of race, color, religion, sex (including pregnancy, sexual orientation, and gender identity), national origin, disability, genetic information, age, military service, or any other protected characteristic. We celebrate diversity and are committed to creating an inclusive environment for all employees.
Source: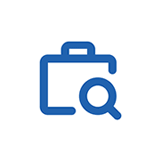 Software Guidance & Assistance
For partnership, press or other inquiries email us at
Sign up for our email list
© 2020. Products By Women