Description:
SEMCON provides a highly qualified, professional, and responsive technical and managerial workforce to satisfy customer requirements that support the Federal Aviation Administration (FAA)'s mission, vision, goals.
We are currently searching for an experienced Senior Software Engineer to join us supporting the System Wide Information Management (SWIM)'s NAS Common Reference (NCR) Service Software Development Team at the William J. Hughes Technical Center.
The Senior Software Engineer's duties will have the knowledge, skills, and experience to:
Oversee junior members of software team
Lead responsibilities in response to Field support calls
Oversee of the release of maintenance guidelines, maintenance updates, and technical (software, firmware, database) modifications and documentation to field sites
Provide NCR software training and demonstrations to Configuration Management (CM), Test and COTS team members.
Develop modifications, including the associated test documentation, to the NCR baseline Configuration Control Decision (CCDs), Program trouble report (PTRs), or High Data Rate (HDRs).
Prepare and distribute System Support Modifications (SSM), System Technical Releases (STR), System Documentation Releases (SDR), Maintenance Alerts, Notices, System Support Directive (SSD) documentation, field directives and associated documentation.
. Requirements:
The Senior Software Engineer will have demonstrated experience with the software build process and configuration management. Software skillsets should include RHEL system administration, Ansible, PostGres, Java and JSON and the use of tools such as, Bitbucket, Jira, Jenkins.
Experience using virtual environments such as cloud hosting or VMWare is required
Experience with container technologies such as Docker, Kubernetes, OpenShift is a must
Experience with Postgres or similar database is a plus
A Bachelor's degree in a related field and at least 16 years of related work experience is required.
SEMCON's company culture aligns enriching career experiences, growth opportunities and collaborative engagement for all SEMCON employees resulting in a company value being greater than the sum of our parts. We are pleased to offer a competitive salary and complete benefits package which includes health benefits (medical, dental, vision and life), 401K with a generous employer match, paid time off and paid holidays.
PI141090149
Source: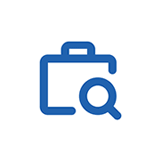 Spectrum Software Technology
For partnership, press or other inquiries email us at
Sign up for our email list
© 2020. Products By Women