Senior Product Marketing Manager, Enterprise GTM
WHO WE ARE
Braze delivers customer experiences across email, mobile, SMS, and web. Customers, including HBO, Disney, Guardian, Burger King, Seamless, Delivery Hero, and Venmo, use the Braze platform to facilitate real-time experiences between brands and consumers in a more authentic and human way. And we do it at scale – each month, tens of billions of messages are sent to a network of over 2 billion active users through Braze.
Need more proof? Braze was named a Leader in the Gartner Magic Quadrant for Mobile Marketing Platforms in 2019 and the Forbes Cloud 100. The company has also been selected as one of Inc. Magazine's Best Places to Work (2019 and 2020), and Crain's Best Places to Work in NYC (2019 and 2020). Our London office has also been Great Place to Work-Certified for 2021 by Great Place to Work UK.
WHAT YOU'LL DO
At Braze, you will run Enterprise go-to-market strategy for Product Marketing to drive PipeGen and ACV with sales. You will drive marketing strategy by identifying repeatable sales plays and delivering supporting integrated marketing campaigns. You will develop messaging and positioning for our Enterprise segment, align campaigns and events, and conduct sales enablement. You will be the buyer expert who will create and tell inspirational stories bridging business and technology narratives. You will measure success by your ability to create pipeline and accelerate deals to closure through these marketing strategies.
Partner with the CRO and VP of Sales Productivity to identify opportunities based on historical data and ongoing performance analysis.
Define and design Braze sales plays to reach the Marketing Line of Business (CMO, CDO) and Technical (CIO, CTO) buyers.
Build Dashboards and Reports to track KPIs and uncover opportunities to build pipe and close ACV.
Create and align outbound marketing programs to drive pipe generation with business development teams.
Identify trends that help our sellers close deals and create customer win stories
Create bespoke positioning and messaging based on segment and geographic needs
Own sales enablement execution for Braze products & solutions in collaboration with Sales Productivity and Enablement
30-60-90 PLAN
30-day: Within your first 30 days, you will acquire a functional understanding of the Braze platform's product and value proposition, as well as how marketing at Braze works. You will also familiarize yourself with the integration market through self-study and by building relationships with key stakeholders at Braze.
60-day: Within your first 60 days, you will have performed a market analysis to prioritize the highest opportunity market segments. You will craft an integrated go-to-market strategy for addressing these market segments and sales plays.
90 day: Within your first 90 days, you will have developed foundational messaging and marketing assets in service of the go-to-market strategy you have developed. You will continue to build and establish subject matter expertise.
WHO YOU ARE
5+ years of experience in product marketing or solution engineering at a high tech company, or similar
Strategic vision and ability to articulate go-to-market strategy
Analytical skillset to identify trends and identify trends/stories using Salesforce, Tableau, Looker, and other visualization tools.
A "get-it-done" mindset to lead a cross-functional team of stakeholders to drive execution
Demonstrated examples of crafting product positioning and content
Strong public speaking skills and ability to develop compelling presentations.
Ability to develop effective sales training materials, making it easy for sales to understand our product offerings and key positioning
Strong communicator with exceptional written and verbal communication skills, as well as ability to create visionary technical assets that showcase the power of Braze
Experience with enterprise technology and the sales cycle
WHAT WE OFFER
Competitive compensation that includes equity
Generous time off policy to balance your work and life, including paid parental leave
Competitive medical, dental, and vision coverage for you and your dependents
Collaborative, transparent, and fun loving office culture
Braze is deeply committed to diversity, equity and inclusion and making our organization a place for all individuals regardless of race, religion, national origin, age, sex and gender identity, sexual orientation, pregnancy status, familial status, disability status, veteran status, genetic information or any other protected class. We are also committed to providing reasonable accommodations to qualified individuals with disabilities. If you are selected to interview, to request an accommodation either as part of the interview process or during your potential employment with Braze, please let your recruiter know and a member of our People Relations team will follow up with you.
If you are a California resident subject to the California Consumer Privacy Act, to understand how Braze processes your personal information and how you can exercise your rights.
If you are located in the EU or UK visit our to understand how Braze processes your personal information and how you can exercise your rights.
Source: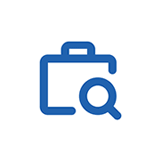 For partnership, press or other inquiries email us at
Sign up for our email list
© 2020. Products By Women