Senior Product Marketing Manager
Accelo is looking for an accomplished Senior Product Marketing Manager to be responsible for developing and executing go-to-market plans for Accelo's products and services. Your unique skills can translate the capabilities of a technology solution into sales messaging and positioning. Reporting to the Director of Product Marketing, this role requires a combination of a strong technology background, marketing skills, project and program management, knowledge about the competitive landscape, and a deep understanding of buyer personas.
The ideal candidate for the Senior Product Marketing Manager should be excited about working with small and medium businesses, learning about their day-to-day responsibilities and struggles, and helping them succeed and be profitable. This is a highly cross-functional role that requires strong partnerships with our Product, Marketing, Customer Success, and Sales teams to map out the product roadmap and provide market-tested solutions for our customers.
What you'll do:
Develop and execute go-to-market strategy. Partner with key stakeholders to drive the success of Accelo's products and services portfolio, and orchestrate the GTM (Go To Market) enablement effort for the full spectrum of the product release cycle. You'll play a key role in packaging and be responsible for delivering business goals and achieving product usage adoption.
Enable Sales and Customer Success teams. Define and deliver technical solution benefits, key personas, positioning, and messaging to Sales and Customer Success. Craft compelling use cases and stories to evangelize Accelo's multi-faceted product.
Improve trial and demo experiences. Understand the buyer's journey, work with design, product, and engineering to create a better trial flow experience, and improve the way we demo the product to increase the close rate.
Know our customers. Speak our customer's language by developing a deep understanding of their unique goals, challenges, and motivations. Tie together personas and use cases to drive product roadmap and customer-facing communications. Become the resident expert on all things professional services. Your knowledge will enable the entire company to successfully market and sell to our target audience.
Conduct competitive research. Be one step ahead of our competitors by identifying market trends, product differentiations in areas of opportunity where Accelo can be a leader in the space.
Drive results through data. Leverage market research, internal data, and competitive insights to ensure our products are built for the purpose in addressing customer pain points.
Who we are looking for:
5+ years of experience in product marketing and/or product management for B2B applications, preferably for an SMB audience. You are genuinely excited by SaaS solutions and can talk very comfortably about how they work
A proven track record for developing messaging and positioning to bring new and existing products and innovations to market with high customer impact and satisfaction, drive product momentum and grow revenue at global scale
Ability to translate technical concepts into straightforward, persuasive stories that resonate with our audience
Strong project management skills with insane attention to detail
Result-oriented and know how to use data to perform analysis and make informed decisions
Self-starter and have the tenacity to drive for excellence and thrive under ambiguity
Excellent presentation skills for the external and internal audience at all levels
Bonus points for:
Domain expertise in the service-delivery space
Time spent at a hyper-growth B2B tech company
People management experience
About Accelo
Accelo is a fast-growing SaaS startup that helps millions of people working in professional service businesses do the work they love. Accelo's technology streamlines and automates operations, boosting revenue and doubling profitability for clients in consulting, marketing agencies, and many other professional service industries.
Our Mission
Accelo's mission is to help service businesses succeed. We provide a SaaS business automation system for services businesses that streamlines all of their client work in one place, doubling their profitability and helping their people get back to doing the work they love. We're venture-backed with around 100 staff in three offices around the world – San Francisco, Denver, and Wollongong, Australia.
Our Values
We choose to Care and Serve.
We have Drive and Integrity.
We seek Fulfillment through our work.
Life at Accelo
Get in on the ground floor of a growing company with a clear vision to scale
Amazing benefits including: Health benefits, unlimited PTO, 401K and flexible spending accounts, annual learning and development stipend, and more
A great team that enjoys and is passionate about the work that they do
Accelo is committed to hiring a diverse workforce as it helps us make better decisions, succeed faster, and better serve our global clients
We're a growing team full of possibilities who lift each other up – we grow, you grow!
Compensation: $120,000 – $140,000 base salary (depending on experience)
Accelo is proud to be an Equal Opportunity Employer and provides equal employment opportunities to all employees and applicants regardless of race, color, religion, gender, gender identity, age, national origin, disability, parental or pregnancy status, marriage and civil partnership, sexual orientation, veteran status, or any other characteristic protected by law. Reasonable accommodations will be made to meet the requirements of the Americans with Disabilities Act and will be provided as requested by candidates taking part in all aspects of the selection process. All your information will be kept confidential according to EEO guidelines.
PI141075179
Source: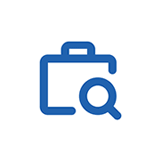 For partnership, press or other inquiries email us at
Sign up for our email list
© 2020. Products By Women