Senior Product Manager, Machine Learning (Marketing Applications)
About the Role
We are looking for a Senior Product Manager to own a portfolio of machine learning (ML) based products powering our personalized marketing experiences, based in our San Francisco office, you will oversee the product strategy and execution to drive student and instructor traffic globally. A successful candidate will leverage best practices from both traditional product management and ML product development, to define and execute on a product roadmap. You should be equally comfortable discussing the low-level details with ML technical teams as with explaining the customer-level benefits of these technologies to stakeholders. You are keenly aware that beyond models and data, the technology should ultimately provide exceptional customer experience and deliver business value. You have the ability to demonstrate success with new product development using both quantitative and qualitative measurement methods.
You will interface with multiple delivery pods such as marketing tools (campaign management system, digital asset management and communications platform (email service providers, push, SMS tools) to drive product strategy across these pods and partner with multiple groups across the organization to innovate and inspire changes to the product, aligning with Udemy's unique brand promise.
Here's what you'll be doing:
Develop and implement a highly defined and effective product roadmap for assigned products, including outlining projects within stages, timelines, priorities, success metrics, and dependencies
Ensures cross-functional teams' understanding of and alignment with the product feature roadmap
Lead the execution of product ideas into actionable concepts, timelines, projects, customer adoption, success, and satisfaction
Write detailed, accurate, and defensible product requirements and feature documentation
Establish and track key metrics and success criteria for product features and offerings pre and post-launch
Establish a shared vision across the company by building consensus on priorities leading to product execution
Maximize efficiency in a constantly evolving environment where the process is fluid and creative solutions are the norm
Build an in-depth understanding of our B2B and B2C customers, internal users, integrations, platforms, API's, marketing tools, pricing, and customer acquisition channels
Build executive presentations, crafting messages that lead and influence via persuasion, patience, and energy
We're excited about you because you have:
5+ years of technical product management experience with significant involvement with data platforms, data science, ML, and data as a product
Built and delivered complex and scalable algorithms that integrate with platforms in collaboration with engineering, data scientists, and marketers
Familiarity with modern data science techniques (e.g., deep learning and natural language processing) and a strong intuition regarding their capabilities and limitations
Broad understanding of the consumer marketing landscape (esp. the modern marketing technology stack and personalization)
Experience building strong business cases
Ability to take a vague problem, strategy, or misalignment and turn it into actionable to-dos for the team to build an implementation strategy
Strong written, verbal, presentation and communication skills
Hands-on leadership skills, willing to do whatever it takes to get quality products and features to market on time
Strong business acumen, and demonstrated ability to influence cross-functional and interdisciplinary teams to produce results
Great attention to detail but base your strategy on the big picture objectives
An ability to create processes while grasping nuances that surround the systems and products
Understand how technology can solve customer problems and can engage in the details with your engineering, data science, and marketing partners to find simpler solutions
Comfortable collaborating with local and remote product and engineering teams (San Francisco and Istanbul)
Attributes we look for:
Empathy for internal users and end users
Humility and a learning mindset with a bias toward action
Listening to understand
Ability to articulate and explain complex technical concepts for non-technical audiences
Strong hands-on analytical skills and quantitative reasoning ability
Excellent written, verbal, and visual communication skills
Hands-on, responsible and takes ownership over work
Nice to haves:
BA/BS in Computer Science or related technical field is ideal
Prior experience in a hands-on data science or related technical role
Experience with delivering products for two-sided marketplaces/platforms
Experience with SQL and data visualization tools like Looker and Mode Analytics
About Udemy
With a mission to improve lives through learning, Udemy is the world's largest online learning destination that helps students, businesses, and governments gain the skills they need to compete in today's economy. Millions of students are mastering new skills from 65,000 instructors teaching over 183,000 in topics from and to and . For companies, Udemy Business offers an and development platform with subscription access to more than 11,000 courses in our Udemy Business catalog, learning analytics, as well as the ability to host and distribute their own content. Udemy Business is designed to upskill workers and prepare them for the jobs of tomorrow.
Udemy maintains hubs in the San Francisco Bay Area, Denver, Austin, Boston, Melbourne, Sao Paulo, Dublin, New Delhi, Ankara, Istanbul and Mechanicsburg, Pennsylvania. Udemy investors include Insight Partners, Prosus (Naspers Ventures), Norwest Venture Partners, and Stripes.
Udemy in the News
Source: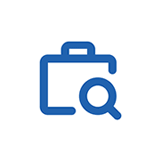 For partnership, press or other inquiries email us at
Sign up for our email list
© 2020. Products By Women