Meltwater is looking for a Senior Product Designer to join our User Experience Design team and work on applications within our Media Intelligence platform. You'll also be part of a global design team and work to define and expand the UX patterns that make up our Flux Design System (based on Google's Material Design). You'll participate in user research, collaborative sessions to define potential solutions and drive detailed designs that work towards getting releases into the hands of our users. This role involves translating business requirements into UX solutions and coordinating closely with product managers, development teams and stakeholders. Meltwater's Media Intelligence suite allows customers to monitor their organizations across a broad range of media including news and social media. We enrich their results to provide dashboards, reports and insights. The successful candidate will have deep experience in the Software as a Service (SaaS) space as well as an ability to learn our product and customer space to understand their goals and needs.
Responsibilities
Work with product management to understand and prioritize customer needs, business goals and product requirements
Facilitate collaborative working sessions with product and development teams to ideate and explore solutions
Design and iterate on ux concepts, including wireframes, storyboards and/or prototypes
Where is makes sense, use data visualizations to best portray data and content that is polished and easy to consume
Design, build and test product solutions
Work with user experience researchers to test and validate users needs and solution fit
Help drive a user-focused approach to product development
Assist in promoting and expanding our design system and component library
Collaborate closely with engineering within an agile development process to resolve questions on user interface behavior
Will facilitate usability testing/user research activities as needed
Mentor less experienced designers as needed
7+ years of experience as a user experience or product designer
Experience with enterprise/SaaS software and translating complex features into understandable and learnable products
Ability to seek out and incorporate customer and usage data to understand user behavior and make better data-driven design decisions.
Proven experience shipping web-based and/or mobile products and applications
Experience with product design best practices including working with agile development teams, responsive design and design for accessibility and localization.
Strong verbal and written communication skills including the ability to present to both business and technical stakeholders.
A strong online portfolio that demonstrates your process, passion and ability to ship
Must be self motivated to prioritize and manage workload and meet project deadlines
Experience with Figma desired
Moderate travel as needed
What you can expect from us
Work in a friendly, international and welcoming company of engineers, designers, product managers and researchers.
Challenging tasks to solve in collaboration with other international teams
Community: periodic hackathons, self-organized tech guilds and more
Learning and development: Attend industry conferences; Opportunities to deliver talks and blog posts
Competitive salary and benefits
Please note that applicants must have US citizenship or necessary work visas to work in the US.
Meltwater, a pioneer of media intelligence and now Outside Insight, gives businesses the information advantage they need to stay ahead. More than 30,000 companies have used Meltwater's media intelligence to stay on top of billions of online conversations and extract relevant insights to strategically manage their brands. Meltwater is dedicated to personal, global service built on the local expertise of 55 offices across six continents. Meltwater is also committed to fostering the data science ecosystem through MEST, a pan-African entrepreneurial program and incubator, and Shack15, a global data science community. Learn more at .
All of our solutions are fully web-based, offered as a service, and based on a modern technology stack. This is your opportunity to be part of a small agile team within a big multinational organization!
We are more than 2000 people across the globe, so there is a lot going on. We believe in diversity and inclusion, and building teams with a wide variety of backgrounds and perspectives. This approach not only raises the quality of our products for our customers, but makes collaboration along the way much more fun.
Read our blog to see which problems our engineers are solving. Also have a look at what and visit our company profiles on , , , and .
Equal Opportunity
Meltwater is firmly committed to affording equal employment opportunities to all candidates and employees alike without regard to race, color, religion, age, national origin, gender, sexual orientation, gender identity or gender expression, marital status disability, veteran status and we treat each individual with respect and dignity.
The "EEO is the Law" poster is available at:
And "EEO is the Law Supplement" poster is available at:
On-Line Accessibility Directive: If you are an individual with a disability and require a reasonable accommodation to complete any part of the application process or are limited in the ability or unable to access or use this online application process and need an alternative method for applying, you may contact us here for assistance.
Source: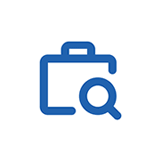 For partnership, press or other inquiries email us at
Sign up for our email list
© 2021. Products By Women