Senior Product Designer – Remote Job
We Light the Way!
Acuity Brands (NYSE: AYI) is transforming the lighting industry. We take pride in our 12,000 employees, and they take pride in working with the best in the industry. Join a team committed to lighting the way to a more brilliant, connected, and productive world. Individually we are talented, but together we are unstoppable.
About this Team
The Atrius suite of products and solutions controlthousands of buildings, interact with millions of people, and manage billions of square feet of real estate around the world every day. Backed by a multi-billion-dollar lighting and controls hardware business, we are building a suite of applications that can sense, think, and act. We are redefining how people live, work, learn, and play in buildings and spaces around the world.
How you will contribute:
The Atrius Design Team is looking for a passionate Senior Product Designer who thrives in a highly collaborative, cross-functional environment. You'll make crucial contributions to our design systems and create powerful new applications that are used by some of the world's leading companies and institutions.
Your role requires strong communication skills, an aptitude for elegant and persuasive design, and the ability to make tough decisions in favor of the user. The SeniorProductDesigner will report to the Head of User Experience & Design.
Whether you're a master of visual design, interaction design, UX, or all of the above, we want to hear from you!
Responsibilities:
Engage across all stages of a project, using your skills in concepting, prototyping, service design, information design, workshop facilitation, and user research
Design, think, and communicate in terms of systems, patterns, and components
Deconstruct and simplify complex workflows to tackle difficult UX problems
Obsess over the details of the visual, interaction, and motion design
Incorporate inclusive and accessible design practices
Participate in ideation sessions, heuristic evaluations, and usability testing
Work with product managers to refine requirements, not just translate them to design
Partner with engineering to carefully translate your designs into high-quality products
Embrace feedback loops and manage trade-offs effectively
Evangelize the great things we do as a team
Qualified Applicants will have:
3or more years ofprofessional, hands-on experience
Fluency in modern design and collaboration tools,particularlyFigma
A portfolio of samples that demonstratesyour design prowess
An eagerness to take on big design challenges and continually expand your knowledge about the industry domain
Travel Requirements
We invite you to applytoday to join us as We Light the Wayto a Brilliant, Productive, and Connected World!
Please utilize the internal career site to applyif you are a current employee at Acuity Brands.
We value diversity and are an equal opportunity employer. All qualified applicants will be considered for employment without regards to race, color, age, gender, sexual orientation, gender identity and expression, ethnicity or national origin, disability, pregnancy, religion, covered veteran status, protected genetic information, or any other characteristic protected by law.
Please click here and here for more information.
Accommodation for Applicants with Disabilities: As an equal opportunity employer, Acuity Brands is committed to providing reasonable accommodations in its application process for qualified individuals with disabilities and disabled veterans. If you have difficulty using our online system due to a disability and need an accommodation, you may contact us at (770) 922-9000. Please clearly indicate what type of accommodation you are requesting and for what requisition.
Any unsolicited resumes sent to Acuity Brands from a third party, such as an Agency recruiter, including unsolicited resumes sent to an Acuity Brands mailing address, fax machine or email address, directly to Acuity Brands employees, or to Acuity Brands resume database will be considered Acuity Brands property. Acuity Brands will NOT pay a fee for any placement resulting from the receipt of an unsolicited resume.
Acuity Brands will consider any candidate for whom an Agency has submitted an unsolicited resume to have been referred by the Agency free of any charges or fees. This includes any Agency that is an approved/engaged vendor, but does not have the appropriate approvals to be engaged on a search.
Req ID: 3763
Nearest Major Market: Riverside
Nearest Secondary Market: Los Angeles
Job Segment: Engineer, Product Manager, Database, Senior Product Manager, Real Estate, Engineering, Operations, Technology, Sales
Source: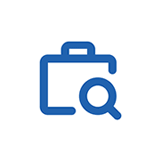 For partnership, press or other inquiries email us at
Sign up for our email list
© 2021. Products By Women