Senior Product Designer : Climate SaaS platform
The Company:
Our customer is creating an all-in-one platform that allows organizations to measure, analyze, and reduce their carbon footprint. Leveraging the latest breakthroughs in data science and software, our technology will empower teams and leaders to mobilize their organizations to continuously improve their greenhouse gas emissions metrics.
Their Core Values:
Sustainability
Impact
Collaboration
Equality
The Role:
We are in search of an experienced Senior Product Designer to join the Product team. The Product team ideates, designs, and constructs user-centric experiences that take complex multi-spreadsheet multi-discipline workflows and make them accessible to all companies independent of size. Throughout the design process you the will be conducting research, creating user flows and wireframing, and applying those explorations to high fidelity mockups and interactive prototypes. Design is the foundation here; as a Product Designer, you will help us create intuitive user experiences, unparalleled accessibility standards, and a dope looking UI.
Responsibilities:
Work under the guidance of the Principal Designer, Department Head and Chief Design Officer and execute design projects
Champion accessibility and design thinking principles.
Work directly with Development and Data teams to plan, design, research, and push the boundaries of new product features.
Evangelize and contribute to the evolution of the web application with our other design leaders and managers on the Product team.
Provide support and mentorship to design teammates to cultivate a culture of exploration and evolution.
Contribute and elevate the Global Design Language through Atomic and Molecule component updates and additions.
Create detailed prototypes that facilitate the exploration of user interactions throughout new product concepts.
Review and recommend improvements to existing design
Review work of junior designers and provide actionable feedback
Qualifications:
4-6 years of practical experience in UX/UI Design.
Strong portfolio showcasing cross-platform/channel digital expertise (please include password if your portfolio is password protected).
Proven experience designing enterprise web applications, including user research, wireframing, prototyping, visual design, interaction design, and usability testing.
Ability to effectively communicate and coordinate with Data and Development teams.
Passion for innovation and pushing the boundaries of current design paradigms.
Ability to get to the heart of a conversation, collecting and interpreting qualitative and quantitative feedback.
Mastery of Figma, including auto layout system, global design languages, and component creation.
Proven track record of self-direction and follow-through.
Source: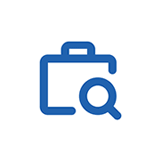 For partnership, press or other inquiries email us at
Sign up for our email list
© 2021. Products By Women