Who we are:
Punchkick is a one-of-a-kind company that utilizes a user-centric and data-driven approach to build custom software to perfectly match our client's needs and desires. We are dedicated to creating pixel-perfect designs that provide users with engaging experiences that exceed their expectations. Our team of ultra-talented and authentic designers, developers, strategists, UX architects, and tech visionaries builds products that we are incredibly proud of—for clients that we deeply respect. Punchkick has an unmistakable culture of fun and excellence and we seek out folks who thrive in this type of environment.
What we're looking for:
We're looking for a Product Designer to join our growing team. As a member of our design team, you'll be responsible for building experiences that are both beautiful and easy to use as well as communicating with stakeholders and internal teams. You'll have the ability to help shape the future of the design team as we continue to grow and become a bigger force in the market. As a member of our Product teams, you'll work directly with software developers and product owners to make sure your design vision is seen through in the final product. You'll play a leading design role on innovative, bleeding-edge projects for Fortune-level clients in a variety of industries, as well as smaller and mid-sized companies looking to make an impact.
What you'll be doing:
Creating low and high-fidelity sketches, wireframes, and prototypes to help demonstrate the user experience of the product to the client.
Producing beautiful user interface designs, taking into account client brand guidelines and specifications.
Working in tandem with multiple developers to ensure all functionality and design is meeting client expectations.
Participating in regular design critiques and synthesizing feedback to create top-notch designs.
Helping facilitate workshops for project kickoffs and discovery.
Helping guide the vision for the product and be the go-to person for the best experience across multiple platforms.
Requirements
Aside from a love for design and learning all you can about technology, you will present a robust design portfolio that demonstrates the following:
3+ years designing exceptional digital products with a portfolio that showcases your ability to easily adapt to user research, UX, UI and visual design across web and native platforms.
A deep understanding of typography, layout, color, and all other elements of design.
Ability to juggle multiple projects and manage your time effectively in an Agile Environment with minimal oversight.
Proficient knowledge in the Adobe Creative Suite, Sketch and/or Figma, InVision, and other rapid prototyping software (we use Sketch, but often receive files from clients in Figma or other programs that we need to work with).
Knowledge of Design Systems and how to implement them.
Ability to accurately scope projects and provide accurate estimates to complete the work at hand.
Ability to create clean and professional presentation decks for client review.
Experience in user interface animation is a plus.
Knowledge of Sprints and Agile Methodology.
You'll love this team if you're:
Passionate about growth. We offer opportunities to constantly improve your craft and ability to choose the path you want to take your role.
Love working on several projects at the same time and are able to juggle all the design needs with minimal oversight.
Naturally curious and always asking the right questions from the developers and product owners to improve your designs.
Collaborative by nature and willing to give and receive feedback from clients and team members.
Flexible in adapting to different teams and projects.
Comfortable rationalizing design decisions by citing best practices, testing data, or business goals with clients and internal team members.
Willing and passionate to never stop learning and adapting to ever-changing design trends and UI principles.
Applications without a portfolio will not be considered.
Source: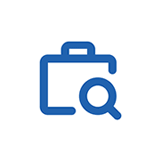 For partnership, press or other inquiries email us at
Sign up for our email list
© 2021. Products By Women