Senior Digital Product Designer
Who we are looking for
We are seeking a leader to join Nike's Consumer Creation organization as a Senior Digital Product Designer to help us drive digital transformation within the Digital Product Creation (DPC) organization. This individual will own aspects of user experience research, interaction design, and visual design for specific digital products and features within DPC.
As part of DPC, you will use the power of data and digital capabilities, technology, and talent to fuel a consumer led, digitally native product ecosystem. One that amplifies creativity, drives seamless creation and unleashes obsessed consumers! We accelerate and empower a digital future for our internal employees to better serve our consumers from planning to design to creation to consumer. You will join a fast-paced, dynamic team of Digital Product Designers, Product Managers, Engineers, Portfolio/Program Management, Insights and Transition Managers.
Specializing in human centered design, your role will be to build accessible, intuitive, and easy-to-use products that connect planners to our consumers. You will come to understand the role and workflow of your business partners, their systems, resources, and toolsets. You will anticipate what our users need, advocate for them, and ensure that the final product meets their needs, while delighting them. In the end, your designs will deliver a product that feels natural and is enjoyable to use while delivering stakeholder value.
What You Will Work On
Evangelize the human-centered design processes and specific methodologies
Collaborate across a matrixed team to understand key needs
Perform usability testing and identify friction points in user-journeys and provide resolution options through A/B testing
Partner with cross-functional team of product managers, business users, and engineers to define and prioritize features supporting business priorities and outcomes
Drive wireframing and prototyping to test interactions, designs, and user flows to continually improve the efficiency of the system.
Design mockups, storyboards, wireframes, user-flows, and high-fidelity solutions
Ability to effectively document design decisions for engineers
Collaborate with engineers through development to ensure high-quality experience
Collaborate with Product Management to define important metrics in order to continually improve the user experience
Who you will work with
This role would report into the Design function of the Digital Product Creation (DPC) organization within Consumer Creation. What you bring
The ideal candidate will have a portfolio of exceptional work across digital products and user experience applications. They tell a cohesive user-story while caring for the details. Skills:
A track record of shipping great design
Excellent communication skills to engage with users, engineers, product partners, and stakeholders at all levels
Excellent collaboration and relationship management abilities
Highly developed empathy, curiosity, and imagination
Ability to thrive in ambiguity, a fast-paced environment and take initiative
Experience working within a team to build, maintain and/or contribute to a Design System
Qualifications:
Bachelor degree in a related field or equivalent combination of education and experience
5+ years direct experience in digital product design or equivalent
Experience working on large-scale projects
Strong interaction design skills
Experience working with Agile software-development processes
Bachelor's degree in design, advertising, art direction, or an equivalent
Experience with modern design productivity, workflow, and research tools (Figma, Jira, Slack, Miro, Monday, Adobe C, Google Analytics, Hotjar, CrazyEgg, etc.)
Proven experience in manufacturing, product creation operations, product line or assortment planning is preferred
Source: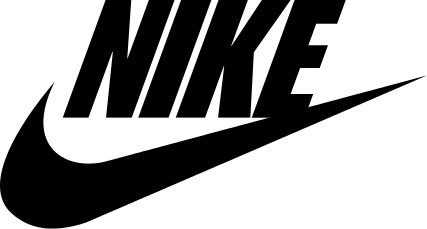 For partnership, press or other inquiries email us at
Sign up for our email list
© 2021. Products By Women