CarLotz is the nation's largest consignment-to-retail used car marketplace. We're on a mission to create the world's greatest vehicle buying and selling experience so you get more car for your money and more money for your car.
CarLotz is looking for a Senior Data Engineer, Data & Analytics to join its rapidly growing team to support our nationwide growth plan. The CarLotz Data & Analytics Team works to ensure all data is accessible and accurate so CarLotz Teammates can make evidence-based decisions. We understand how data is turned into information and knowledge and how that knowledge supports and enables key business processes. We have an in-depth understanding of the business environment and an interest in going beyond the obvious. As a forward-thinking organization in data and analytics, CarLotz is committed to building the next generation of data platforms.
The Senior Data Engineer role will help build, foster, and lead a team of data engineers to deliver and maintain robust data solutions to internal and external stakeholders. This position will work with modern data technology and, as a key contributor to the CarLotz's Azure Data Lake, drive data engineering and architecture initiatives as an expert in this field. The Senior Data Engineer will work collaboratively with the product owner through Agile delivery, responsible for the technical delivery and maintenance of value-add features that tie to CarLotz' financial goals and growth strategy. The Senior Data Engineer will collaborate with other analysts, engineers, and data scientists to exploit data to drive the business forward.
Responsibilities
Ingest and transform new data sources into data lake using Azure Data Factory, Azure Databricks, and Azure Data Lake Gen 2
Maintain DevOps deployment pipelines to manage the infrastructure and data pipelines
Design data architecture for future platform growth
Build and maintain data engineering pipelines to ingest and transform data
Prepare data for prescriptive and predictive modeling
Shape and enable data governance
Help build out data team, with growth into management in mind
Analyze potential new data sources for the data lake
Enable business-driven use cases through the data platform
Qualifications
3+ years of data engineering and/or modern data architecture experience
Proficient in a relevant programming language for cloud platform e.g. Python/Java/C#/Unix as well as SQL
Demonstrated experience with cloud data storage architecture (Azure preferred, Data Lakes, Azure Data Factory, Azure Databricks, and Python/PySpark)
Familiarity with modern data architecture concepts, methodologies, and best practices (e.g. Incremental, SCD, Star Schema, etc.)
Experienced in data cleansing, data orchestration, data modeling, scripting and data integration (e.g. experience of ingesting and engineering data pipelines)
Familiarity or strong desire to learn quantitative analysis techniques (e.g., predictive modeling, machine learning, segmentation, optimization, clustering, regression)
Demonstrated experience as a leader with strong communication and management skills
Working knowledge of agile development, methodologies, and supporting tools (e.g. Azure Dev Ops preferred, JIRA)
Working experience with Git, DevOps & CI/CD processes
Strong aptitude for learning new technologies and analytics techniques
Background & drug screen required
Must be able to sit and stand for long periods of time & lift 10 lbs
Preferred Qualifications
Bachelor's degree in Computer Science, Information Systems, Engineering or related fields
Azure Data Engineer Associate Certification (or AWS Equivalent)
Experience with BI solutions (e.g. PowerBI, Looker, Tableau, or other format for reporting)
Demonstrated experience with Microsoft Technology Stack (Planner, Azure Dev Ops, Github, Dynamics, Azure Databricks, Azure Data Lake)
If you think you have what it takes to succeed atCarLotz, please apply.CarLotzis committed to diversity and is an Equal Opportunity Employer.CarLotzparticipates inE-verify. This position is exempt.
PI141150947
Source: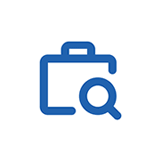 For partnership, press or other inquiries email us at
Sign up for our email list
© 2020. Products By Women