Senior Customer Success Product Manager
Job Requisition ID: 16967
Additional Locations: Remote – US Based
HMH is looking for a Customer Success Sr Product Manager to join our strategic and rapidly evolving Customer Success team. The role will be responsible for the implementation of customer success strategy and systems to underpin consistent, effective and scalable customer success programs.
Reporting to the VP of Customer Success, this individual will utilize the data & insights from our Revenue Operations ('RevOps') partner to help drive improvement of Customer Success' renewal and expansion metrics through the creation, management and optimization of Customer Success systems, and processes.
This individual will also have experience leveraging Customer Success platforms and their integration into other departments' tools, such as Marketing, to maximize customer outreach.
The ideal candidate will be a revenue-focused, process-oriented, data-driven expert with experience driving Customer Success strategy & processes that achieve customer outcomes.
The Customer Success Sr Product Manager will play a key role in collaborating with the Customer Success Teams, as well as cross-functional business partners such as Sales, Marketing, Services, RevOps and Support teams to deliver a results-focused approach to customer success.
This position will require expertise in interpreting customer data and business insights from our RevOps partner to help design cohesive Customer Success processes and offerings that drive customer usage outcomes and, by extension, renewal and expansion revenue. The role will also play a key role in ensuring Customer Success programs are trackable, measurable and optimized to drive customer outcomes.
Responsibilities:
Work with Sales, Marketing, Services, RevOps and Support teams to optimize Customer Success processes, including tracking customer engagement activities to usage and renewal and expansion rates.
Ensure the Customer Success platform effectively tracks and manages customer activities to enable data-driven, customer-centric programs and activities.
Identify opportunities to increase customer usage.
Work with RevOps partner to interpret & use complex data analyses to inform Customer Success strategies and analyze customer engagement data to inform Customer Success offerings and processes to maximize usage, renewals and expansion activities.
Support documentation outlining processes and offerings that ensure Customer Success activities are consistent across teams and are repeatable and scalable.
Help drive Customer Success strategy.
Monitor, report, and resolve issues with RevOps partner to enable the effective flow of Customer Success data through our systems, programs, and processes.
Evaluate and drive the implementation of tools and technology that will enable Customer Success innovation through cross functional collaboration with Sales, Marketing and IT.
Identify, design, and execute new processes that enable the Customer Success teams to be more effective in their day-to-day work, including executional excellence in data reliability and program analysis.
Requirements:
Bachelor's degree in business, IT, finance, related field or equivalent experience.
5 years of Customer Success organization experience.
Hands-on experience, including system administration and configuration with major Customer Success Platforms such as Gainsight.
Hands-on experience with Salesforce.com.
Hands-on experience with Customer Success platform integration into Marketing Automation systems, particularly, Eloqua.
Strong analytical skills, data analysis, and reporting.
Self-starter who excels at multitasking and thrives in a fast-paced, early-stage environment.
Strong written and verbal communication skills.
Excellent time management skills with the ability to prioritize and shift workload to meet deadlines.
Self-starting, proactive, and resourceful approach to work.
Excellent communicator and creative thinker with an ability to use data to inform decision.
Physical Requirements:
Might be in a stationary position for a considerable time (sitting and/or standing).
The person in this position needs to move about inside the office to access file cabinets, office machinery, etc.
Constantly operates a computer and other office productivity machinery, such as a calculator, copy machine, and computer printer.
Must be able to collaborate with colleagues via face to face, conference calls, and online meetings.
#LI-LR1
ABOUT US:
Houghton Mifflin Harcourt (NASDAQ:HMHC) is a global learning company dedicated to changing people's lives by fostering passionate, curious learners. As a leading provider of pre-K–12 education content, services, and cutting-edge technology solutions across a variety of media, HMH enables learning in a changing landscape. HMH is uniquely positioned to create engaging and effective educational content and experiences from early childhood to beyond the classroom. HMH serves more than 50 million students in over 150 countries worldwide, while its award-winning children's books, novels, non-fiction, and reference titles are enjoyed by readers throughout the world.
For more information, visit
PLEASE NOTE:
Houghton Mifflin Harcourt is an equal employment opportunity employer and participates in E-Verify. All qualified applicants will receive consideration for employment and will not be discriminated against on the basis of gender, race/ethnicity, gender identity, sexual orientation, protected veteran status, disability, or other protected group status.
Source: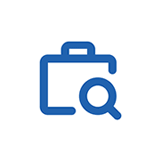 For partnership, press or other inquiries email us at
Sign up for our email list
© 2020. Products By Women