Project Engineer and Assistant Project Manager
Project Engineer (PE)
Job Description
The PE reports directly to the Project Manager (PM) and assists the PM with all data input and document distribution. Each Project Engineer will support two Project Managers.
Responsibilities:
PROJECT START UP
Initial set up of project in Procore
Initial input of cost work sheet; submittal Log: With PM direction / approval
Assist the PM in drafting of contracts.
Generate submittal log @ project set up for PM to review.
Draft / input procurement schedule for long lead items.
Distribution of "For Construction" Documents.
DAILY ADMINISTRATION DUTIES
Assist PM with overall project coordination.
Generate transmittals for all outgoing correspondence and project documents.
Maintain meeting minutes.
Request, log and distribute Submittals. PM to review all approved submittals prior to distribution. Ensure procurement of long lead items are submitted timely.
Generate Change Management and associated documents: RFI's, RFP's, COR's, CO's and CIC's for PM review prior to being sent upon return.
Update construction schedule. Drafting is PM
Research validity of RFI's, discuss with superintendent, draft for PM review.
PE to draft progress billing for PM review and approval.
Verify that the As-Builts are being updated in the field.
Coordinate shop drawings and plan revisions with affected subcontractors.
ADDITIONAL OFFICE DUTIES
Make and answer phone calls.
File all project documents.
Distribute project schedules.
Billing: Assemble all sub billings for PM to review.
Update office set of as-builts to current conditions re: RFI's, Bulletins, etc.
CLOSEOUT
Maintain punch lists.
Assemble As-Builts.
Assist in completing O&M manuals/ warranty documentation.
JOB ROLE AUTHORITY
Cannot authorize additional work or re-direct subcontractor workflow.
Assistant Project Manager
Job Description
The role of Assistant Project Manager is to assist with the planning, organization, and management of day-to-day project operations, as well as any other responsibilities assigned by Project Manager.
Project Documents:
1. Subcontractor List
2. Subcontract documents (including scope of work description) – prepare and distribute subcontract agreements with final approval from Project Manager
3. Purchase Orders
4. Project Specifications
5. Company Safety Program
6. Schedule and Preconstruction Checklist
Schedule:
Assistant Project Manager shall prepare and distribute job schedule to client and subcontractors with input from Project Manager. Coordinate 5-week look ahead schedule with Superintendent.
Prepare "Milestone" schedule with Project Manager using Microsoft Project for upload to Procore
Submittals:
Assistant Project Manager will import submittal log with input from Project Manager and leave as "Draft" in Procore system. Asst. PM will create new or open pending submittals, send to subcontractors, and follow up on progress. Asst. PM and PM review submittals, not approve.
Change Orders:
Assistant Project Manager will prepare change orders, have Project Manager approve pricing then distribute in Procore. Assistant Project Manager must receive approval of CO before additional work is performed onsite.
Miscellaneous:
1. Prepare and distribute subcontractor agreements with final approval from Project Manager
2. Prepare and distribute Superintendent handbook and communicate with the superintendent each day to ensure smooth progress with all parties (subcontractors, architects, owner/client).
3. Coordinate / schedule Client and Architect meetings and take minutes, follow up on action items
4. Coordinate project "kick off" and "close out" meetings with subcontractors
5. Assist Project Manager and Superintendent with tracking of long-lead items and day-to-day workload
PROGRAMS
Microsoft Office Suite – Word, Excel, Outlook, Project
Procore Construction Management Software
Adobe (PDF)
recblid v5ln3y7oeugvs8p2y9rr2mez8a2j1r
Source: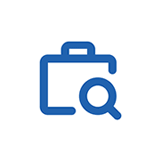 For partnership, press or other inquiries email us at
Sign up for our email list
© 2020. Products By Women