Product / UX Designer (Remote USA)
We work on Algorand technology. To perform an excellent job in this position, it is a must to understand the Crypto Environment and love it.
The Product designer will take a product, feature, or experience from ideation to production. This includes vision setting, designing solutions, prototyping, bringing cross-functional teams, overseeing implementation, and collaborating with other designers, researchers, product managers, analysts, and engineers.
Requirements
You Have:
A passion for turning complex problems into simple and engaging experiences
Outstanding UX ability, visual design and product thinking for mobile apps
Experience applying research, usability tests, and metrics to inform design decisions
Comfort with an iterative design process that includes accepting and acting on feedback
Competence in relevant design and prototyping tools
Strong collaboration and self-management skills
Amazing experience working and being a user of blockchain and Crypto products.
Even better:
Experience leading other designers, providing feedback, and directing work
Previous work experience in a consumer-focused tech organization
Familiarity with creating interactive prototypes
Benefits
More great stuff!
Excellent compensation plan.
Remote-first company. Work from wherever you like.
No schedules, you work on your own rhythm and we all work together towards the same goal.
We've assembled a great, friendly, group of people. We work with a community-based mentality.
Flat organization where ideas are sought and accepted by everyone.
Top-tier comprehensive benefits plan.
Our users love us and you will get exposure to fascinating communities in the crypto world.
Source: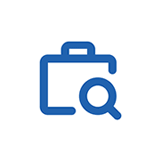 For partnership, press or other inquiries email us at
Sign up for our email list
© 2021. Products By Women