Product Specialist Aluminum / Product Data Specialist
About Prysmian Group
Prysmian Group is the world leader in the energy and telecom cable systems industry. Each year, the Group manufacturers thousands of miles of underground and submarine cables and systems for power transmission and distribution, as well as medium low voltage cables for the construction and infrastructure sectors. We also produce a comprehensive range of optical fibers, copper cables and connectivity for voice, video, and data transmission for the telecommunication sector.
We are almost 29,000 employees, across 52 countries. Everyone at Prysmian Group has the potential to make their mark; because whatever you do, wherever you are based, you will be part of a company that is helping transform the world around us.
Team Overview and Job Responsibilities
What you'll do:
As the Product Specialist, you are responsible for monitoring the performance of assigned product lines, taking action to achieve the sales, operating profit and finished goods inventory plan, and recommending alternative tactics to improve financials. You will report to the Product Manager for the Aluminum Building Wire business and are accountable for tracking, analyzing, and managing pricing, inventory, quotations, inside sales orders, as this product line experiences exponential growth opportunity. You will achieve this by working to support the Product Manager with priorities for the product line through cross-functional partnership with the sales, supply chain, engineering, as well as with other product team members to create growth for the Aluminum Building Wire business.
Drive change through high level, strategic analysis of business practices to target areas of improvement:
Identify best practices and establish, document, and monitor performance expectations, policies, and procedures
Research Business Development opportunities on both product and market level, provide analysis and prepare presentations per requests
Manage the inventory profile in conjunction with Sales and Supply Chain with responsibility to manage the surplus, slow moving and obsolete inventory system
Perform customer/product profitability analysis, operating as a key contributor towards maximizing profitability of the Aluminum Building Wire business:
Analyze supply agreements and provide recommendations for pricing strategy
Implement pricing strategies consistent with overall business strategies
Create and maintain pricing database and reports to maintain a competitive position
Coordinate the quotation workflow process and on-boarding of new contractual accounts in conjunction with Sales, Engineering and Supply Chain
Review and analyze product cost, pricing, and product mix for daily quotation activity
Analyze and update quotation terms and conditions for coordination with the formal quotation process
Collaborate with the inside and outside sales team on pricing position and contract opportunities:
Review new business opportunities to maximize capacity utilization and establish linkage to end use customer for data reporting purposes
Responsible for monthly product class specific forecast of metric tons, revenue, and CM%
Recommend gap closure plans as necessary
Travel and participate in outside customer sales calls as needed
Own the customer complaint system (CCP) and create reports for analyzing customer complaint trends and identification of potential improvement projects
Represent team in meetings in absence of the Product Manager
Work closely with the Business Unit Financial Analyst on projects as assigned
​
Who are we looking for?
BS degree in business, finance, supply chain, or related discipline – required.
Self-starter with ability to work independently and efficiently.
Enthusiastic leader who exhibits passion and excitement over work, has a can-do attitude.
Ability to think and apply LEAN principles to streamline processes relative to Sales, Marketing and Product Management functions; generates new and innovate approaches to problems.
Strong attention to detail, persistent attitude with focused drive to overcome obstacles.
Extremely versatile and comfortable with quickly changing priorities to meet the needs of the business, able to manage and prioritize multiple tasks in a fast-paced environment.
Maintain high personal standards and expects personal performance and team performance to be nothing short of the best.
Proficient in statistical tools including data mining, trend analysis, correlation, and forecasting.
Analytical mindset with ability to structure and process qualitative or quantitative data and draw insightful conclusions.
Excellent verbal and written communication skills.
Comprehensive business skills and strong financial acumen.
Proactive approach with willingness to bring new ideas to the business.
Strong computer skills, proficient in Excel and Business Objects.
Prysmian Group, as an Equal Opportunity Employer, aims to attract and recruit individuals with diverse backgrounds, skills and abilities, who will enhance the quality of service and contribute to the Group's success. Prysmian Group is committed to the development of an organization that prioritizes talent, where people feel respected, appreciated and free to fully express their human potential. Prysmian Group strongly believes that diversity drives meritocracy and brings significant value at all levels of the organization, increases the possibility of capturing market opportunities and maximizing value for our customers and shareholders. Prysmian Group bases its decisions on principles of equality, with evaluations based on the type of position and with a focus on best practices so individuals succeed based on their efforts and skills and their alignment with applicable job requirements.
Line Mangers, Hiring Managers, HR Corporate and HR Local are responsible for ensuring that diversity and inclusion are respected during the recruiting process. Unconscious bias and stereotypes must not influence our selection processes. We look for the best candidates and for the real value they can bring into the organization. We value meritocracy. We value diversity. We turn off our bias. All persons shall have the opportunity to be considered for employment without regard to their race, color, religion, national origin, ancestry, alienage or citizenship status, age, sex, gender, gender identity, gender expression, sexual orientation, marital status, disability, military service and veteran status, pregnancy, childbirth, and related medical conditions, or any other characteristic protected by applicable federal, state or local laws. Prysmian will endeavor to make a reasonable accommodation to the known physical or mental limitations of a qualified applicant with a disability unless the accommodation would impose an undue hardship on the operation of our business.
Your application data will be treated according to our Data Protection Policy. If you believe you require assistance to complete this form or to participate in an interview, please let us know.
Source: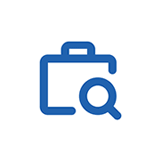 For partnership, press or other inquiries email us at
Sign up for our email list
© 2020. Products By Women