Product Marketing Manager
We live in an era of digital transformation, with software at the heart of it. Software is everywhere – in our mobiles, in our computers, in our homes, and our cars. When software is everywhere, the ability to identify and mitigate risks early in the development process becomes paramount. Checkmarx is essential to an organization's secure software delivery: unified with DevOps, and seamlessly embedded into the entire CI/CD pipeline, from uncompiled code to runtime testing. Our holistic platform sets the new standard for instilling security into modern development.
We are looking for a talented Sr. Product Marketing professional to join the Checkmarx team; you will play a key role in ensuring Checkmarx continued leadership in the SAST and overall AST market; developing go-to-market plans that demonstrate the value of Checkmarx products and services to our partners and customers.
Primary Responsibilities Include
Establish the unique value proposition of your products, with a clear understanding of the target markets and buyer personas.
Author compelling, high quality content, both at a business and a technical level, in a variety of formats including print, web, social media, and video.
Collaborate with the campaign and programs team to drive a marketing strategy that meets or exceeds pipeline, bookings and conversion targets
Launch products and collaborate with cross functional teams to support integrated marketing campaigns.
Effectively work at building and executing plans that cross different functional groups, including product management, business development and sales.
Participate in the development of sales enablement materials to arm the sales team with strategies and competitive intelligence that increase sales productivity and pipeline conversion
Position (%):
100
CX Work Location:
United States – Remote
CX Department:
Marketing
CX Sub Department:
Product Marketing
CX Role:
Product Marketing
CX Level:
Senior
CX Business Sub Region:
Non Regional
CX Legal Entity:
Checkmarx LTD
CX Employment Type:
Employee – Regular Contract
CX Business Region:
Non Regional
Regional Listings:
NA
Bachelor's Degree in Marketing, Engineering, IT, Journalism, or Business Administration, OR equivalent B2B experience required, MBA preferred but not required
Minimum of five (5-10) years work experience in the Application Security Testing space required, static application security testing (SAST) specific experience highly desired.
Knowledge of how cloud, agile development and security trends are impacting customers is also a plus.
Strong communication, time management, writing and project management skills
Highly motivated, collaborative, and hungry for the win!
Experience working with sales teams, engineering teams, media and industry analysts
Highly organized; superior communication and presentation skills; self-managed, proactive
Ability to thrive in a demanding environment requiring high degree of deadline-driven productivity, commitment, adaptability, communication, initiative and follow-through.
Must be strong in translating complex technical concepts into compelling messaging for all audiences, including C-level, security teams, DevOps, etc.
Strong attention to detail and commitment to quality
Source: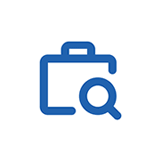 For partnership, press or other inquiries email us at
Sign up for our email list
© 2020. Products By Women