Product Marketing Manager
Description :
Reporting to the Director of Product and Content Marketing, you will lead the development of clear, concise, and compelling product marketing deliverables spanning our portfolio of solutions, supporting demand gen, sales and customer service enablement activities. In addition, you'll be leading GTM initiatives around new features and products. The ideal candidate for this position has a solid product marketing background and ideally, has worked in a SaaS environment.
In this role you'll be leading the marketing responsibility around competitive intel and related insight around value props, product offering and weaknesses, partnering with your peers in sales. You'll also partner with our Customer Marketing Manager to secure Voice of the Customer (VOC) feedback that will be leveraged in GTM and release activities.
Locations:
Atlanta, GA
Machesney Park, IL
Sioux Falls, SD
Minneapolis, MN
Remote if you live outside of one of our locations
Responsibilities:
Act as a marketing partner between product marketing and our partners in sales enablement and customer support as you advocate and rally teams around new products and impactful features
Recommend GTM strategies for new products and/or impactful features that add value to the lives of our customers and prospects while garnering the attention of the market and new sales opportunities
Craft clear, concise, and compelling marketing deliverables that drive engagement and aid in conversion to the desired action. Examples include: sales materials such as sell sheets and/or supporting sales deck slides, sales enablement and customer support email communications
Understand product offerings and competitive differentiation; translate features / functionality into market value messaging
Understand competitive landscape and partner with sales enablement to maintain competitive battlecards (leveraging Klue) with up-to-date competitive differentiation and industry news
Identify, articulate and track performance of tangible product marketing metrics
Support general product and marketing initiatives, including customer webinars and asset updates
Conduct market and customer research to understand the buyer audience
Education and Experience:
Bachelor's degree or equivalent combination of education and experience
Three plus years of product marketing-specific experience
1-3 years of SaaS experience
Preferred:
Healthcare experience
Understanding of EMR technology
Understanding of Rev Cycle
Understanding of Patient Experience
Every team member exhibits our core values:
Team First
Lift Others Up
Share Openly
Set and Crush Goals
Delight the Client
Source: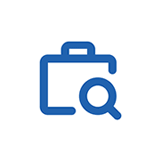 For partnership, press or other inquiries email us at
Sign up for our email list
© 2020. Products By Women