Product Marketing Manager
About HqO
For owners and operators of commercial real estate, HqO is an end-to-end tenant experience (TeX) operating system and data and analytics platform that strengthens relationships with current and prospective tenants. We unlock business value for owners while bringing property management, marketing, and leasing teams closer to their customers. For building occupants, HqO is an award-winning tenant app connecting employees to the communities in and around their building and empowering them with tools to control their workday. Join our story and help empower our customers to build a stronger community in offices worldwide.
Our core values of "Let's Go" (Learning, Excellence, Truth, Speed, Goodness, Ownership) define our culture and push us to be our best. We're excited to grow our team and learn from people that want to make a difference. If you love what you do and you're interested in being part of our journey, we want to hear from you.
Build a brand and fuel HqO's growth through compelling, data-driven marketing campaigns
The Product Marketing Manager is responsible for spearheading post-product development marketing efforts. This includes acting as the "voice of the customer" and having a deep understanding of their needs and desires. They will address questions around the product, the target customers, how they will reach those customers, and how to package and price the product. The role requires cross-functional collaboration with colleagues in sales, product, engineering, marketing, and operations to define, reach, and influence target personas.
Responsibilities:
Be the go-to expert for your product areas and go-to-market initiatives-maintaining a deep understanding of the market landscape, trends, competitor capabilities, and customer use cases.
Define differentiation, positioning, and a streamlined value proposition that is clearly understood both internally and externally.
Develop externally shareable product roadmap and other materials
Plan and manage product launches that showcase innovation to customers, prospects, analysts, and internal partners.
Work with sales leadership and sales enablement to enable sales teams with the training to be successful, and the tools they need to drive action (pitch decks, customer stories, battle cards, etc.).
Collaborate and drive alignment across an array of internal teams (such as Development, Sales, Product Management, Marketing) to define appropriate product marketing mix, strategy, and go-to-market activities.
Create marketing programs (e.g. sales documentation, product videos, website copy, blog posts) that articulate the benefits of our products
Conduct market analysis to obtain an understanding of the competitive landscape and help establish product differentiators
Create sales collateral and tools that align with the buying process and help move prospects & customers through the sales cycle
Use your creativity and writing expertise to help develop compelling campaign content and messaging (e.g. messaging frameworks, customer presentations, ebooks, videos, blogs) hitting all stages of the marketing and sales funnel.
Measure and internally socialize how your activities support revenue growth and customer happiness.
Qualifications:
5+ years of Product Marketing experience
Experience with commercial real estate, proptech, or enterprise software is a plus
Outstanding communication, presentation, and leadership skills
Excellent organizational and time management skills
Sharp analytical and problem-solving skills
Creative thinker with a vision
Degree in Marketing, Communications or similar relevant field
Powered by JazzHR
Source: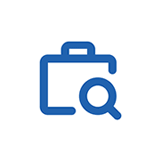 For partnership, press or other inquiries email us at
Sign up for our email list
© 2020. Products By Women