Product Marketing Manager
Elektrobit (EB) is an award-winning and visionary global supplier of embedded and connected software products and services for the automotive industry. A leader in automotive software with over 30 years serving the industry, EB's software powers over 1 billion devices in more than 100 million vehicles and offers flexible, innovative solutions for connected car infrastructure, human machine interface (HMI) technologies, navigation, driver assistance, electronic control units (ECUs), and software engineering services. EB is a wholly owned subsidiary of Continental.
As a Product Marketing Manager, you are responsible for making your products "fly off the shelves". This role is the glue that binds our product strategy to the tactics we need to drive success in Sales and Marketing and to achieve results. It's a balancing act that requires strong diplomatic skills, including knowing when to push back and when to dive in.
An attention to detail and eye for quality are critical to your success, along with an ability to grasp and present our product's value proposition.
Applicants must be authorized to work in the US without Elektrobit visa sponsorship.
Your responsibilities
You will develop and execute innovative marketing plans in conjunction with our marketing team, to support the retention and acquisition of customers.
You will plan the launches of new products and releases of existing products and manage the cross-functional implementation of the plan.
You will manage the cross-functional implementation of your plans and work closely with Marketing Communications, Product Managers, Business Development, and Sales.
You will continuously assess the effectiveness of the marketing programs and make necessary changes.
You will develop and strengthen the messaging and positioning of your products to gain a competitive edge.
You will understand and document our customer's journey, including the why behind the decisions they make. Then drive changes to our organization based on what you learn.
You will act as the primary thought leader for the products you support externally, including speaking engagements and written works.
You will understand and support our Sales colleagues, develop internal tools and external collateral, and teach them how and when to use them.
You will manage our external agencies to build marketing collaterals for a global audience.
You will monitor market developments.
You will understand your competition and how to overcome them in close co-operation with Product Management and Market Intelligence.
Your profile
You are passionate and experienced about marketing planning and execution, with ideally 5+ years of marketing experience, preferred with at least 2 years of experience in a B2B market-facing role.
You are interested in automotive software and possess technical understanding.
You think and act globally and are familiar with international structures.
You are proficient in Microsoft Office.
You are familiar with marketing automation tools such as Pardot.
You have exceptional ROI-tracking skills and you are able to prove what is-or isn't-working.
You are a strong public speaker, comfortable in front of large, senior groups.
You have excellent people and management skills to interact with staff, colleagues, cross-functional teams, and third parties.
What we offer
Exciting projects in the automotive software industry
Flexible working hours and family-friendly working atmosphere
Training opportunities in our own academy
Excellent benefits including a matching 401k program, vacation time, wellness reimbursements and much more!
Contact us
Click on Apply Now! button below to submit your application for this opportunity.
Learn more about your developmental possibilities and EB's exceptional company culture at
We are looking forward to receiving your application!
EEO / AA / Disabled / Protected Veteran Employer. Elektrobit offers equal employment opportunities to all qualified individuals, without regard to unlawful consideration to race, color, sex, sexual orientation, gender identity, age, religion, national origin, disability, protected veteran status, or any other status protected by applicable law. In addition, as a federal contractor, Elektrobit complies with government regulations, including affirmative action responsibilities, where they apply.
Elektrobit also provides reasonable accommodations to qualified individuals with a disability. If you need assistance in the application process, please reply to or contact our US Recruiting team for our Bothell, WA and San Jose, CA locations at +1.425.686.3100, and our Farmington Hills, MI location at +1.248.994.0684.
Source: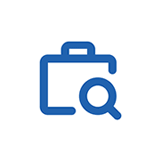 For partnership, press or other inquiries email us at
Sign up for our email list
© 2020. Products By Women