Product Marketing Engineer (m/f/d)
We're looking for a committed, energetic and entrepreneurial Product Marketing Engineer (m/f/d) to contribute to SimScale's global marketing engine in the next phase of our growth. In this role, you will leverage your proven experience in telling the story of engineers and designers using simulation to create better products.
If you are not afraid to roll up your sleeves and be hands on, but are equally adept at enhancing SimScale's high-velocity marketing engine in close collaboration with the Sales and Product teams, we'd love to hear from you! The role will be remote with candidates ideally based on the East Coast of the US.
Your Opportunity
Lead planning of technical content with internal and external teams
Visualize engineering simulation results providing context and explaining complex physics phenomena
Review technical content for language quality and technical accuracy
Present at and host workshops, webinars, and meetings
Optimize and drive content creation strategies and tactics from customers' analysis and insights
What we expect from you
5+ years experience in SaaS marketing for engineers
Degree in physics or engineering
Professionally experienced in writing customer success user stories, newsletters, handbooks, guides, application notes, and white papers
Experienced in presenting and hosting online events and meetings
Strong communication abilities
Engaged with customers to grow their impact through an authentic and compelling narrative
Developed high-impact storytelling for digital media
You enjoy working across disciplines through a collaborative approach
Experience or familiarity with multiphysics simulation software
Experience or familiarity with HPC and cloud technologies
Experience or familiarity with data analysis and visualization applications
What you can expect from us
A growth organization investing in your future
An international and enthusiastic team with high technical expertise, dedication, and the opportunity to learn within your field
An independent, professional work environment, balanced with fun
Goal-oriented, self-responsible tasks and projects that leave space for creativity and offer the chance to learn a lot in a short time
Flexible working hours
The chance to provide thousands of engineers with the next generation of simulation technology that helps them be better at what they do best: designing the products of tomorrow
We look forward to receiving your application!
*At SimScale, we look beyond borders and hire great talent from all parts of the world. With our team consisting of people from various backgrounds, we truly embrace diversity and encourage everyone to be themselves. We are unified by curiosity, dedication and our team spirit! As an equal opportunity employer, we acknowledge that our employees have different aspirations and career goals, and continuously endeavor to create an inclusive environment that allows everyone to celebrate and expand their potential.
Source: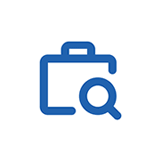 For partnership, press or other inquiries email us at
Sign up for our email list
© 2020. Products By Women