Product Marketing Director
PMA are thrilled to be supporting one of their partners in the search of a Product Marketing Director to further scale the business.
The company has grown by 300+% in 2020 alone and has raised $5.3 million with a goal to double its global team whilst building the eCommerce marketing platform of the future.
The Product Marketing Director will lead the function, perform a mix of both strategic and practical product marketing duties whilst overseeing a team of PMMs, associates, technical writers, designers and interns.
Requirements
Experience in Strategic Research and Analysis
Segmentation, Targeting and Positioning
Proven 5+ years of experience in product marketing at rapidly growing SaaS companies
Proven leadership capabilities and success leading teams
Benefits
Highly competitive compensation package including performance bonuses
100% coverage of employee health insurance (comprehensive dental, life, disability and vision coverage)
Exposure to the biggest and best eCommerce brands globally
Fast Career progression
Work remotely in the USA
Source: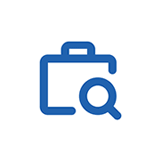 For partnership, press or other inquiries email us at
Sign up for our email list
© 2020. Products By Women