Product Designer (Coaching)
At WHOOP, we're on a mission to unlock human performance by giving members meaningful insights, actionable recommendations, and real results through a deeper understanding of their bodies. We are growing fast and looking to raise the bar on the experience for a product that has already changed countless lives through key design hires.
We're seeking a Product Designer on our Coaching team to help lead and build critical features on our mobile app experience at a fast pace and a high quality bar. You will partner with a team of designers, product managers and engineers to help define, build and iterate on the future of WHOOP. As we are growing our design team, we are looking for curious problem-solvers who have a passion for craft and a high attention to detail.
RESPONSIBILTIES:
Map designs back to user needs and iterate based on customer & stakeholder feedback
Create simple, elegant experience designs from broad problems and conceptual ideas
Conduct "minimum viable" user testing, including interviewing test participants and building prototypes
Provide and solicit constructive feedback on new and existing designs
QUALIFICATIONS:
A portfolio with case studies of product features that you've concepted and implemented from start to finish at a large scale
2-5 years of experience working as a product designer in the field
Mobile/consumer-facing design experience and prototyping skills
Experience with common design tools and methodologies (e.g. Figma, wireframing, workflow diagrams, etc)
Experience working with product managers and engineering teams
Strong communication and presentation skills
Ability to work autonomously in a fast-paced startup-like environment
Passion for the fitness and wellness space
WHOOP is an Equal Opportunity Employer and participates in to determine employment eligibility
This role is based in the WHOOP office located in Boston, MA. The successful candidate must be prepared to relocate if necessary to work out of the Boston, MA office.
Source: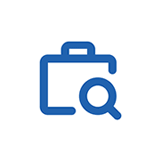 For partnership, press or other inquiries email us at
Sign up for our email list
© 2020. Products By Women