At CleanChoice, the Design team is seeking an experienced Product Designer. In this role, you will be an influencer for design culture and innovation. Reporting to the VP, Product Design, you'll work closely with Product Managers and Software Engineers to create customer-centric experiences that align with business goals and strategy. You will be involved in every aspect of the product development process, from brainstorming the next great product innovation to tweaking pixels right before launch. You will be expected to utilize your full range of UX design, product design, interaction design, and visual design skills.
Responsibilities:
Ensure our products and features are valuable for people, easy to use, and of the highest level of craft and execution.
Identifying the true needs of users through UX research/testing tools, customer journey mapping, Jobs to Be Done theory and applying the insights to the design strategy and business needs.
Take broad, conceptual ideas and turn them into something useful and valuable for our users.
Design easy-to-understand end-to-end flows and use the appropriate prototyping tools to demonstrate how a particular flow or interaction will work.
Design new experiences or layouts that evolve and/or define visual systems.
Qualifications:
4+ years creating experiences specific to products and environments.
Excellent presentation skills and communication abilities.
Strong ability to ensure design solutions are emotionally captivating, are on-brand and deliver on strategic and business goals.
Insanely passionate about design culture and driven to build CleanChoice's culture even further.
Able to demonstrate use of appropriate prototyping tools to show how a particular flow or interaction will work.
Visual design experience with proficiency in typography, desktop/mobile UI, color, layout, iconography and aesthetic sense.
Experience in strategic product thinking with the ability to understand product goals, identify opportunities, and make decisions based on the impact to people and the company.
Ability to connect your work with other related initiatives across the company.
CleanChoice Energy is an Equal Opportunity Employer. Our staff's diverse, multidisciplinary background drives our success, and we are committed to ensuring that all qualified applicants will receive consideration for employment without regard o race, color, religion, sex, sexual orientation, gender identity, national origin, disability status, or any other characteristic protected by law.
How to Apply
To apply, please submit a resume and cover letter via
About CleanChoice Energy
CleanChoice Energy is a leading renewable energy company empowering residential and commercial customers to reduce emissions and support clean energy through 100% renewable electricity. CleanChoice's mission is to make clean energy accessible for everybody. CleanChoice supplies only renewable wind and solar energy to customers, operating in ten states and the District of Columbia, bringing cleaner air closer to home. The company is a founding member of the Coalition for Community Solar Access, recently passed $1 million in total corporate donations to environmental and social impact organizations and has been awarded the highest level of B Corp certification.
Powered by JazzHR
Source: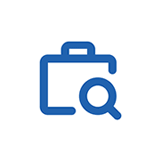 Microsoft
Washington District of Columbia
For partnership, press or other inquiries email us at
Sign up for our email list
© 2021. Products By Women