Founded in 2018, by leaders from Google, Amazon, and LinkedIn – Productiv is a growing Series C startup that enables enterprises' IT teams to take a data- and analytics-centric approach to understanding and driving adoption of SaaS applications at scale. CIOs at innovative companies like Square, Okta, Equinix, Zoom, Dropbox, Equifax, and Uber trust Productiv for delivering better employee experience, increasing business agility, and driving return on investment from their entire portfolio of SaaS applications.
Backed by Tier 1 investors including Accel, Norwest, IVP, Okta and Atlassian, Productiv is a team like no other. We're a data-driven team with a culture that values family, fun, diversity, and mutual respect as much as earning customer love. We are defining a market and have huge opportunities together, working as a tight-knit, collaborative team.
The Role
We're looking for a motivated Product Designer who's excited to join a small friendly team and is passionate about creating new products. We keep a focus on the end-user and customer to turn rich data into clean visualizations and experiences. At Productiv, design is a full trusted partner in building product and making decisions.
You love simplifying complex workflows and large amounts of data. You value simple UI and advocate for the end-user through user-centered design methods.
Responsibilities:
Collaboratively defining product design strategy and roadmap for the company
Provide end-to-end interaction design: user stories, wireframes, prototypes, and specs
Lead projects from ideation to execution and informed iteration
Collaborate with partners in design/product, engineering, and sales/marketing
Source: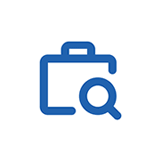 For partnership, press or other inquiries email us at
Sign up for our email list
© 2021. Products By Women