Product Design Engineer, Automation Systems
Product Design Engineer, Automation Systems
BS in Engineering, Engineering Technology, Computer Science required, with minimum of 5 year's relevant experience required.
Knowledge of PLC, SCADA, reporting tools and database software and hardware platforms required, with preferred knowledge on platforms specified by the pharmaceutical industry including Rockwell, AVEVA, Microsoft SQL, PC, Thin Client, etc.
Programming experience using .NET framework and Microsoft Visual Studio and Windows Presentation Foundation preferred.
Must have intensive knowledge of integrated automation, information systems and network design as applied to industrial process control in the pharmaceutical industry and experience with Linux operating system configuration and with Linux command line instructions.
Must be proficient with Microsoft Windows OS system configuration and administration.
Must have the ability to independently develop, test and roll out new automation specific technical solutions and have the ability to maintain product baseline software including technical descriptions, sales information, documents and operating manuals.
Must possess a valid drivers' license. Travel up to 15% to customer sites.
Please click APPLY NOW to submit your resume and be considered today!
Wherever in the world – everywhere in the world, working at Glatt means: develop dynamic solutions. Realize innovative ideas. Share knowledge worldwide.
We are a leading world supplier of integrated processing solutions for customers in the area of pharmaceuticals, food processing, feeds and fine chemicals. Our products and services stand for reliability and quality worldwide. About 3,000 employees work for Glatt at more than 15 companies and offices all over the world.
We offer you the opportunity to be successful with us.
recblid 3zjjsyxazvoibr4pg2s544vbwpobsu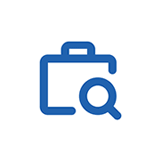 For partnership, press or other inquiries email us at
Sign up for our email list
© 2022. Products By Women