Team Overview & Responsibilities
Reporting to the Manager of Engineering, the position holder will exhibit energetic project management of process improvements that impact the bottom line in an exciting, challenging and performance driven organization.
What you'll do:
Maintain presence on the shop floor and provide hands on troubleshooting of manufacturing processes and equipment to drive root cause analysis and corrective action.
Demonstrate safety leadership and advance our Zero & Beyond safety culture.
Share expertise through training and leading others in the use of best practices.
Generate and evaluate the risk / reward priority of improvement opportunities.
Be an advocate for Lean Sigma thinking.
Drive continuous improvement utilizing industrial engineering techniques and Lean Six Sigma methodologies.
Lead and influence teams of diverse individuals at various levels within the organization.
Improve yield, efficiency and capacity of processes in accordance with strategic business objectives.
Develop, document, implement and sustain manufacturing processes and products using appropriate data and statistical tools.
Baseline understanding and utilization of control systems and instrumentation used to improve process capabilities.
Specification, procurement and commissioning of new manufacturing equipment and instrumentation, including capital cost justification and related documentation.
Develop specify and provide engineering assistance to standardize tools and equipment.
Provide operating instructions, systems and consultation to production and maintenance personnel to assure integration of programs for efficient operation.
Who are we looking for?
Required
The ideal candidate will have an Engineering degree, a minimum of 5 years' experience (or 2 years' wire & cable experience), and a proven track record of results in the design, re-design, installation, operation and maintenance of manufacturing processes and equipment utilized in a continuous operation.
Other technical degrees considered when supported with applicable experience.
Results driven with a proven track record in a fast paced manufacturing environment.
Strong project management abilities.
Proven ability to use DOE and SPC techniques (Six Sigma Green Belt / Black Belt experience is a plus). Pursuit of a Prysmian Group Green Belt certification is required during year 1 or 2.
Ability to manage multiple, complex tasks.
Strong verbal and written communication skills.
Preferred
3 or more years of process engineering experience.
Extrusion of multiple types of polymers (PVC, Polyethylene).
Understanding of electrical testing and required systems (Hi-Pot testing).
Use of Root Cause analysis to identify and remove production defects.
Experience in implementing Lean Manufacturing techniques.
Experience in establishing manufacturing process systems.
Statistical process control and is experienced in data analysis tools.
Prysmian Group, as an Equal Opportunity Employer, aims to attract and recruit individuals with diverse backgrounds, skills and abilities, who will enhance the quality of service and contribute to the Group's success. Prysmian Group is committed to the development of an organization that prioritizes talent, where people feel respected, appreciated and free to fully express their human potential. Prysmian Group strongly believes that diversity drives meritocracy and brings significant value at all levels of the organization, increases the possibility of capturing market opportunities and maximizing value for our customers and shareholders. Prysmian Group bases its decisions on principles of equality, with evaluations based on the type of position and with a focus on best practices so individuals succeed based on their efforts and skills and their alignment with applicable job requirements.
Line Mangers, Hiring Managers, HR Corporate and HR Local are responsible for ensuring that diversity and inclusion are respected during the recruiting process. Unconscious bias and stereotypes must not influence our selection processes. We look for the best candidates and for the real value they can bring into the organization. We value meritocracy. We value diversity. We turn off our bias. All persons shall have the opportunity to be considered for employment without regard to their race, color, religion, national origin, ancestry, alienage or citizenship status, age, sex, gender, gender identity, gender expression, sexual orientation, marital status, disability, military service and veteran status, pregnancy, childbirth, and related medical conditions, or any other characteristic protected by applicable federal, state or local laws. Prysmian will endeavor to make a reasonable accommodation to the known physical or mental limitations of a qualified applicant with a disability unless the accommodation would impose an undue hardship on the operation of our business.
Your application data will be treated according to our Data Protection Policy. If you believe you require assistance to complete this form or to participate in an interview, please let us know.
Source: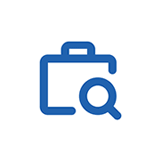 For partnership, press or other inquiries email us at
Sign up for our email list
© 2020. Products By Women