Principal Product Designer
Be a pioneer in modern communication using technologies 🚀
We're looking for an experienced Product Design Lead to help us solve impactful design challenges and change the world through inclusive and efficient communication. By navigating the subtle balance of cultural codes, new behaviors, and technology, you can help empower millions of deaf and hard-of-hearing people to meaningfully participate and communicate in their daily lives, at work and school.
started as a mobile and cloud-based deep-learning system that can uniquely daisy chain mobile devices' microphones to accurately live-transcribe any conversation. As users brought it in massé at work and school, the platform quickly added human curation through live professional transcribers, multiple languages, and web & desktop compatibility.
#LI-Hybrid #LI-Remote
You'd be perfect for this role if:
You can create pixel-perfect visual designs (UI).
You can untangle hard conceptual problems and have sharp intuition for how people use products (UX).
You care about the business needs, implications, and possibilities of your designs. You understand trade-offs are necessary and can balance between craft, speed, and the bottom line.
You have strong beliefs, loosely held. You're a good listener who likes to collaborate.
You like to tell stories using both words and visuals and strategize the best way to make your point across.
✨ Nice to have: you can produce graphics, videos, animations, and GIFs with a high level of craft and attention to detail.
✨ Nice to have: you have bases of (or desire to learn) sign language to easily connect with our users.
So… what will you do as a Product Designer Lead at Ava?
Craft every detail of new product features, from idea to UX to pixel-perfect execution, that feels impeccable.
Rehaul the app and design an onboarding experience to make the users feel right at home with this new communication tool.
Conduct intense user research and thinking, partnering closely with our support team to understand what users need, want, and love about Ava. All of this to come to great insights, enabling bold decisions to happen if they have to, and guiding our product roadmap.
Synthesize language and design systems that are simple to understand but help the team to move faster as we scale.
Work with growth, marketing & sales to show users stories on how they can make the most of Ava, helping empower the community to a 24/7 accessible future.
Why this role?
Actually change lives at an unprecedented scale: How often do you hear about apps that make people cry with joy? It is really for us a unique opportunity and privilege to be able to meaningfully improve the lives of 100,000s people – and yet to still be at the very beginning of our mission!
Explore new fascinating worlds: Your work will lead you to meet and get accustomed to a very unique and diverse set of users, from Deaf community members practicing sign language users to older people who became hard-of-hearing with age. As we get to know our users, we're often very inspired by the way they live their lives!
Work with some of the best people in the world: We have an incredibly talented and passionate team that is a lot of fun to work with. We're still super small but we ship fast and have accomplished some things that were thought impossible!
Create a product that will redefine communication: Because Ava fundamentally helps people communicate better, we have the chance to rethink a new (and better) experience of communication, which could ultimately make an incredible impact on humanity.
Thanks for making it here. You probably are really good at what you do and have many choices in front of you. If you are looking to grow your unique talents and leverage them for something truly meaningful, while being in a great company, you've come to the right place.
We hope you'll apply!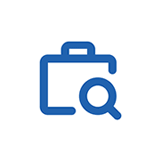 For partnership, press or other inquiries email us at
Sign up for our email list
© 2022. Products By Women