OSP Optical Fiber Cable Product Management Specialist
Essential Duties & Responsibilities
Build the Prysmian brand and grow business by helping customers understand and use our products.
Help the sales force support customers and grow business by educating salespeople and providing essential content for use in the sales process.
Overcome technical obstacles to sales by understanding their origins and proposing solutions or influencing others to move forward.
Work with multiple disciplines/departments to understand the full technical and commercial scope of complex issues, propose solutions, and get buy-in to move forward.
Develop and maintain complex product information/data systems for use in the factory and/or marketplace.
Responsible for managing assigned product lines. This includes determining the technical capabilities and direction of the product and making sure it meets the customer requirements (current and future), customer application needs, and is technically competitive. The Technical Market Manager is the owner of the product specifications for the product. Monitor technology changes and determine if product performance or marketing strategies should be altered.
Is an expert in the use and applications of the product lines. Can assist customers in the selection and use of the product line.
Technical specification reviews for quotes and proposal. Determine which product to quote along with any applicable Clarifications and Exceptions language. Responses provided must be commercially, legally and technically correct and appropriate as written, as they are not typically reviewed before being shared with customers.
Technical lead for support to internal and external customers. This can involve product specification or application use.
Develop and train the organization and customers on the use, application, and benefits of the product(s). Training can be through on-site visits, webinars, or on-site installation support.
Track product trends in the market to keep Prysmian in the forefront of new product development.
Create a vision for the product line and guide the organization towards achieving that vision. Propose new products and provide inputs to prioritize the Product Roadmap. This includes customer input collection, product features & definition, progress tracking, and qualification review approval.
Close monitoring of competitors for new product introductions and specification changes.
Responsible for launching new products. This includes creating datasheets, Methods and Procedures, scripting videos, writing formal customer notifications, issuing internal announcements, writing press release content, and articulating the value proposition for overall marketing and positioning of the product.
Work with customers to gain acceptance of new products (in coordination with sales)
Create tools / aids to promote the technical advantages of Prysmian products vs competition.
Responsible for identifying opportunities for product consolidation and notifying sales and customers of changes.
Identify ways to improve technical specifications of the product line.
Responsible for managing product changes into the market. Determine if form/fit/function changes occur and determine if customer approval is required and how to launch into the market.
Maintain expert level skills on the use and application of the product. This includes systems design, product handling, and installation (duct, aerial, direct buried, blown, and microduct) applications.
Provide oversight of product literature and tools/aids to the Marcom staff.
Maintain and develop product literature (ordering guide, datasheets, product line presentations, specification sheets, product content for marketing initiatives, fiber category code tables, etc).
Prysmian representative on industry standards committees (IEEE, TIA, ICEA, and Telcordia). Project leader for IEEE1222 and ICEA 640.
Responsible for SAP product fields (Long Description, Commercial Part Number, Short Sales Text, Product Hierarchy, etc) and providing this information to Engineering to update the Product Generator. Responsible for developing/maintaining coherent system to support analysis of sales by product or technical attributes. Responsible to submitting non-standard part number requests.
Participation in organizations which develop markets, represent the industry and/or educate customers.
Responsible for defining fiber requirements needed for the business and working with fiber vendors to meet the market needs. Responsible for defining the Fiber and Attenuation Codes and working with Engineering on fiber templates. Also responsible for maintaining Prysmian fiber data sheets used for the North American Market.
Must have working knowledge of all Prysmian fiber cable product since backup support is needed for other Technical Marketing Manager's products such as ADSS, FlexRibbon, and flame rated products.
Travel: Must be willing to travel up to 20%.
Education: A bachelor's in engineering is strongly preferred. A bachelor's in an applicable technical field will be considered in candidates who have suitable technical expertise in the industry.
Experience: Prefer a minimum five years of experience in the role. Will consider candidates with complementary industry experience such as optical fiber network design/construction, optical fiber cable manufacturing or telecom applications engineering.
Skills Required
Excellent verbal and written communication skills are mandatory. Strong people skills are mandatory. The role is involved in customer presentations, customer complaints, and Sales support on a continuous basis.
Must be skilled with Excel, Word, Powerpoint and videoconferencing, and able to quickly learn new computer applications.
Prysmian Group, as an Equal Opportunity Employer, aims to attract and recruit individuals with diverse backgrounds, skills and abilities, who will enhance the quality of service and contribute to the Group's success. Prysmian Group is committed to the development of an organization that prioritizes talent, where people feel respected, appreciated and free to fully express their human potential. Prysmian Group strongly believes that diversity drives meritocracy and brings significant value at all levels of the organization, increases the possibility of capturing market opportunities and maximizing value for our customers and shareholders. Prysmian Group bases its decisions on principles of equality, with evaluations based on the type of position and with a focus on best practices so individuals succeed based on their efforts and skills and their alignment with applicable job requirements.
Line Mangers, Hiring Managers, HR Corporate and HR Local are responsible for ensuring that diversity and inclusion are respected during the recruiting process. Unconscious bias and stereotypes must not influence our selection processes. We look for the best candidates and for the real value they can bring into the organization. We value meritocracy. We value diversity. We turn off our bias. All persons shall have the opportunity to be considered for employment without regard to their race, color, religion, national origin, ancestry, alienage or citizenship status, age, sex, gender, gender identity, gender expression, sexual orientation, marital status, disability, military service and veteran status, pregnancy, childbirth, and related medical conditions, or any other characteristic protected by applicable federal, state or local laws. Prysmian will endeavor to make a reasonable accommodation to the known physical or mental limitations of a qualified applicant with a disability unless the accommodation would impose an undue hardship on the operation of our business.
Your application data will be treated according to our Data Protection Policy. If you believe you require assistance to complete this form or to participate in an interview, please let us know.
Source: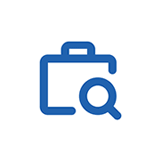 For partnership, press or other inquiries email us at
Sign up for our email list
© 2020. Products By Women