Location: Ft. Belvoir, VA
Category: Engineer
NETWORK ENGINEER
The Network Engineer shall design and computer network architecture and data communication networks, such as local area networks (LAN), wide area networks (WAN), intranets, extranets, and other data communications networks
RESPONSIBILITIES
Perform network modeling, analysis, and planning. These networks range from small connections between two offices to next-generation networking capabilities such as a cloud infrastructure that serves multiple customers.
Research and recommend network and data communications hardware and software.
Provide documentation and project management support as well as technical expertise in matters of transport, installation and implementation for delivery of global network infrastructure.
Working knowledge of requirements analysis, project planning, resource management, risk management, customer relationship management and strategic planning, quality assurance, enterprise-level systems deployment, software security architectures and best practices, and federal Government security policies.
Research emerging technologies, evaluate their performance, and assess their impact on the networking environment.
Perform as a Subject Matter Expert (SME) for network/transport systems, executing site surveys and assisting with planning and implementation of site preparation activities worldwide.
Perform technical oversight and analysis of contractor approaches, designs, best practices and documentation of long-haul transport systems.
Attend meetings, working groups, design reviews, and technology discussions which will need to be analyzed, filtered, and captured within architecture development initiatives.
QUALIFICATIONS
Bachelor's Degree in Engineering or science-related field required. Master's Degree preferred.
Cisco certification of CCNP Security or equivalent.
Minimum of 8 years related experience in design and computer network architecture and data communication networks
Minimum of 5 years experience performing technical oversight and analysis of contractor approaches, designs, and best practices.
Must possess strong written and oral communications skills.
SECURITY CLEARANCE
Active DoD Secret Security Clearance
TRAVEL
Approximately 20% travel required. May include OCONUS travel.
BENEFITS
Systek employees a very comprehensive benefits package, including health, dental, life, disability, and long-term care insurance effective on an employee's date of hire. Systek also offers a 401k plan, paid time off, service anniversary awards, and tuition reimbursement.
Systek values diversity. Equal Opportunity Employer/Minorities/Females/Veterans/Individuals with Disabilities
PM18
PI146018432
Source: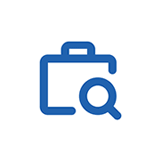 For partnership, press or other inquiries email us at
Sign up for our email list
© 2020. Products By Women