Mechanical Design Engineer
MECHANICAL DESIGN ENGINEER
Dorner Mfg. Corp
975 Cottonwood Avenue
Hartland, WI 53029
About Dorner
Our people are the driving force behind our success and we're looking for more amazing people to join our team!
We are a world-leading conveyor manufacturer in not only the design, but manufacturing of conveyors and related automation equipment. Companies from around the world have turned to Dorner conveyors for greatly improved efficiency and productivity. Dorner provides thousands of stainless and aluminum conveyor automation solutions to countless industries including packaging, automation, industrial, food processing, medical, pharmaceutical, and many more.
Dorner's mission is to Transform Conveyor Automation by providing a wide range of innovative conveying solutions with best-in-class support.
Position Description
To provide engineering and design for complex custom conveyors or conveyor systems. This position will also support sales in the application of Dorner Mfg. Corp. complex special products and standard products.
ESSENTIAL FUNCTIONS
Design complex custom-ordered products.
Support the manufacturing and assembly process of the projects designed.
Support the sales of standard and special products.
Provide proposal drawings and approval drawings for custom projects.
Propose projects that improve, augment, reduce costs, or modify standard product lines.
Record data and document aspects of Engineered Special Products. This includes using an ECN and ECR system, data retrieval system, and updating an order file log on the progress of projects.
Draft and detail individual parts.
POSITION QUALIFICATIONS
Highly knowledgeable in the field of expertise.
Attention to Detail
Contributes to the group/team effort to achieve a common goal.
Demonstrating proficiency in Dorner product lines and their applications.
Work in a fast-paced environment
Able to multi-task several orders at one time
Education:
Bachelor's Degree in Mechanical Engineering
Experience:
2+ years experience managing multiple engineered projects for customers
Working in Cad programs – Solidworks and AutoCAD or similar 3D and 2D software
Working in a company's Enterprise Management System for part creation and bill of material creation
Working with Microsoft Word, Excel, and Outlook
Working with sheet metal parts, machine component design, gears, motors, power transmission, extrusions, pneumatics, and material handling designs is a plus
WORK ENVIRONMENT:
Office, with occasional visits to the production floor.
Benefits
401K with match
10 paid Holidays
Vacation Pay
Medical/Dental/Vision Plans
Life Insurance paid by Dorner
Short term and Long term Disability paid by Dorner
Tuition Reimbursement
PI146063969
Source: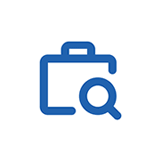 For partnership, press or other inquiries email us at
Sign up for our email list
© 2020. Products By Women