Marketing Center Representative
Description:
The Marketing Center Representative makes and receives calls to promote and sell Company products to new and existing customers. Daily activities include inbound and outbound calling, setting appointments, performing presentations to customers, basic computer knowledge, completing the necessary paperwork, quality control, and leadership development. . Requirements:
Duties and responsibilities
Quotes and enrolls prospects into Company products and services
Obtains and maintains a Georgia Department of Insurance license.
Obtains and maintains CMS certification for enrolling prospects on the marketplace, or other required platforms
Identifies leads and tracks sales activities
Responds to customer inquiries by following standard scripts and procedures
Receives customer calls or inquiries, which include potential/current/previous members, brokers and providers, and routes appropriately
Provides timely and accurate information to customers
Processes customer requests according to established department policies and procedures
Completes research and investigative activities to address customer inquiries
Provides timely feedback to customers through outbound calling, email, mail or fax
Assists in the completion of special projects
Assists in the documentation, evaluation and revision of department policies and procedures
Attends and participates in meetings and trainings as required
Gains product/service knowledge, working knowledge of telephony technology and industry
Maintains regular and predictable attendance
Consistently demonstrates compliance with HIPAA regulations, professional conduct, and ethical practice
Maintains work area in a clean and orderly condition and ensures safe operating conditions within area of responsibility
Works to encourage and promote Company culture throughout the organization – waiting on this to be approved
Other duties as may be assigned
Qualifications
Requires a high school diploma or its equivalent
Preferred Georgia Department of Insurance license and CMS certified for enrolling prospects on the marketplace (or other required platforms)
Related experience preferred
Bilingual preferred
Confidentiality and time management skills
Ability to learn quickly and be self-motivated
Insurance experience preferred
Competencies
Ethics – Honest, accountable, maintains confidentiality.
Reliability – The extent to which the employee can be depended upon to be available for work, do it properly, and complete it on time. The degree to which the employee is reliable, trustworthy, and persistent.
Sense of Urgency – Meets deadlines, establishes appropriate priority, gets the job done in a timely manner.
Customer Service – Works will with customers, promotes a positive image of the company, strives to solve issues raised by customers.
Communication Skills – Possesses effective communication skills: oral, written, listening.
Computer Skills – Skilled with computers, takes advantage of new technology, learns new tools quickly, uses technology to enhance job performance.
Conflict Management – Good listener, committed to finding solution to problems, works well with difficult people.
Cooperation – Willingness to work harmoniously with others in getting a job done. Readiness to respond positively to instructions and materials.
Initiative – Takes action, seeks new opportunities, strives to see projects to completion
Job knowledge – Knowledge of products, policies and procedures; OR knowledge of techniques, skills, equipment, procedures, and materials.
Organizational Skills – Information organized and accessible, maintains efficient workspace, manages time well.
Problem Solving – Displays ability to recognize a problem, trouble shoots to ascertain the extent of the problem, and selects appropriate alternative to investigate or resolve the problem.
Physical, Mental, Environmental & Working Conditions
Moderate amount of walking, sitting, and writing. Moderate to significant amount of stress in meeting deadlines and dealing with day-to-day events in the execution of job duties. Needs flexibility and adaptability to change. Candidate must be self-disciplined and a self-starter and able to work independently with a flexible work schedule.
PI146034564
Source: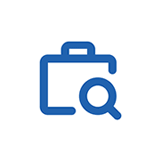 For partnership, press or other inquiries email us at
Sign up for our email list
© 2020. Products By Women