Manager, Product Marketing
Posted June 23, 2021
Title of Job: Product Marketing Manager
Location: Oxnard, CA
Responsibilities:
The Product Marketing Manager is responsible for identifying new
market opportunities, developing winning product strategies and gaining alignment across the organization on big product
initiatives.
Specifically…
Perform market analysis to identify and develop strategic new product recommendations to round out portfolio or
capitalize on white space opportunities based on data and trends that will meet company revenue goals.
Own creation of product briefs that will kick off all new development across the organization, which includes developing,
writing and validating product positioning statement, ingredient storytelling, key attributes and claims, performance
targets, pricing matrixes, and competitive snapshot.
Work with Leadership to create a comprehensive product plan that supports brand revenue targets.
Coordinate consumer studies for claims development/substantiation and product positioning validation.
Develop marketing decks to gain internal alignment and kick off cross-functional teams, and for external client facing use.
Analyze performance of product launches and ongoing Core business to support new initiatives.
Participate in the ideation process for developing and executing brand-marketing initiatives for new product launches, PR
and advertising, product packaging and all marketing communications for the product line.
Work closely with Product Development, R&D, Marketing Operations, Graphic Design, Content Development and Ecommerce teams to insure clear, consistent and sequenced communication.
Benchmark competitors to understand how product marketing is evolving across all channels and provide actionable
insights and recommendations
Requirements:
EDUCATION: BA/BS
3+ years of hands-on experience working with
product within Beauty or related field
Must be able to demonstrate previous winning
strategies
Strategic thinker who can view information and data
through a consumer facing lens and connect multiple
dots quickly and accurately
Excellent verbal and written communication skills
Innovative problem-solving skills
Proven ability to work in a fast paced, often
changing, flexible environment while maintaining
multiple projects and timelines concurrently
Creative, high standards, discerning brand eye with
the ability to learn and apply brand voice
A self-directed entrepreneurial professional who
operates with a sense of urgency, focus and
discipline.
Source: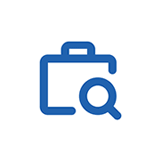 For partnership, press or other inquiries email us at
Sign up for our email list
© 2020. Products By Women