Linux DevOps Software Engineer
Description
Quantlab is looking for a DevOps Engineer to join our newly launched Singapore office. As a member of the Operations Engineering team, you will help support our state-of-the-art trading systems across Asia, which directly affects our ability to trade every day.
We are continually developing and improving our applications, which is where you come in. Our team is responsible for the rollout, configuration and monitoring of production software and for the production of tools to continually improve the way in which we do this. We are responsible for ensuring that our systems uptime is maximized. Our Ops Engineering team is looking for a creative, enthusiastic and motivated individual to help design, build, and realize the next iteration of continuous delivery pipelines. You will work with a strong team of developers and analysts that will create, maintain and support the tools and software that make up our mission-critical trading applications. You should be aware that we are close to the "sharp end" of our business and as such will be expected to start work before market open. We do work hard to ensure a sensible work/life balance.
What you'll do:
Monitor, configure, and troubleshoot our trading systems to ensure maximum uptime
Build tools to support the configuration, deployment, and monitoring of our Trading Systems
Work across the firm to highlight recurring issues and to help with guiding the development team towards producing robust, supportable trading systems
Perform data analysis and in-depth investigations
Deploy and support complex third-party and internally developed applications
Manage and participate in cross-functional projects
Must be able to work required shift hours (Occasionally Friday and Saturday may be required on a rotational basis with flextime included)
What you'll have:
Passion for technology and drive to solve challenging problems
Strong development skills in at least one of the following: Python, C#, Java, C++, Elixir, Graylog or Bash
Knowledge of at least two of Ansible, Jenkins, Git, Docker
Linux and its associated toolset
Know your TCP from your UDP
Excellent communication skills: Verbal and Written.
5 or more years of experience in a related field
A never-ending desire to automate manual tasks
Bachelor's in Computer Science or a related field
Generalist mindset
What you'll get:
The unique opportunity to work alongside talented and passionate experts who take pride in delivering results
Attractive compensation and bonus structure
Generous benefit plan structure
Company paid lunch
Training and development opportunities
Casual dress
Please note that some benefits (such as catered lunches) are not currently available due to the global pandemic. Quantlab intends to reinstate the paused benefits when feasible.
Who we are:
Quantlab is a quantitative trading firm where Technology and Scientific Research are central to our business and key to our success. Founded in 1998, Quantlab is a pioneer in quantitative algorithmic trading. Behind our success is our people. We hire some of the smartest and most passionate programmers and quants in the world.
The firm is privately held with headquarters in Houston, and offices in Boston, Chicago, Denver, New Jersey, New York, Austin, Singapore, and Amsterdam. We are 1 part Wall Street, 1 part software development firm, 1 part Los Alamos National Laboratory, and 1 part Tony Stark's garage.
Why you should work with us:
Quantlab is constantly pushing the boundaries of technology, from high performance computing clusters attached to petabytes of storage, to ultra-low latency hardware, to highly optimized operating systems. Our team members enjoy the collaborative and impact-driven atmosphere where passion, innovation, and the scientific process power amazing results. This is just one reason we continue to attract the industry's most enterprising and brightest talent. Our regard for tenacity, humility, and an intrinsic will to win promotes a fast-paced, team-first culture where brilliance is magnified into global leading lights.
Quantlab is not accepting unsolicited resumes from search firms. Only search firms with valid, written agreements with Quantlab should submit resumes in response to Quantlab's posted positions. All resumes submitted by search firms to Quantlab via e-mail, the Internet, personal delivery, facsimile, or any other method without a valid written agreement shall be deemed the sole property of Quantlab, and no fee will be paid in the event the candidate is hired by Quantlab.
Quantlab is proud to be an equal opportunity employer. We do not discriminate in employment on the basis of race, color, religion, sex (including pregnancy, sexual orientation, and gender identity), national origin, disability, genetic information, age, military service, or any other protected characteristic. We celebrate diversity and are committed to creating an inclusive environment for all employees.
Source: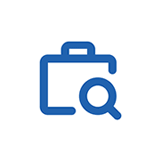 For partnership, press or other inquiries email us at
Sign up for our email list
© 2020. Products By Women