IVY PARK- Active Wear Designer
THE OPPORTUNITY
We are looking for an Active Wear Designer for our IVY PARK team in Los Angeles, CA
The IVY PARK-Active Wear Designer will be responsible for designing market right products for assigned projects as part of an international design team in cooperation with marketing and development.
DAY-TO-DAY RESPONSIBILTIES
Design Activewear and develop creative solutions to concepts within the assigned category or specialty area or project. Present the designs in context to the category direction.
Implement the creative vision in a product range for the category.
Self-Manage own creative process and execute towards given design languages within the category.
Execute design work according to the visual language of adidas as well as given Corporate Identity guidelines according to legal guidance.
Work with Graphic and Print designer.
Understanding of Plus sizes.
Develop Technically packs for development.
Verbally present product ideas and details with clarity.
Ensure efficient process and communication flow between design, marketing and development (within cross functional team) for all issues regarding the designed ranges and products
Ensure proper handover of sketches into development. Main duty is to submit all relevant information needed for the development process such as sketches, detail sketches, fabric and trim indication, artworks …
Visualize ideas for products and ranges with a high degree of expertise.
Expertise in active wear and performance fabrics.
Knowledge of innovative in the active area.
WHO WE'RE LOOKING FOR
A strong fit for the role will have:
Strong knowledge of active design/industrial product or industrial design
Fitting of garments.
Strong presentation and communication skills
Good knowledge of product development, material and trims for assigned product range
Passion for Design
High level of creativity and active performance.
Knowledge and use of Macintosh computer design software/systems (Photoshop, Illustrator,
CL03-D)
Fluent in English (spoken and written)
Ability to influence and collaborate with key business partners
REQUISITE EDUCATION AND EXPERIENCE / MINIMUM QUALIFICATIONS
Bachelor's degree (B.A.) from a college or university, major Design or industrial product engineering
3 years of practical experience in active performance. fashion design or similar design related areas)
ABOUT US
At adidas we believe that through sport, we have the power to change lives.
Our ambition is to be the best sport brand in the world and with that comes plenty of challenges. We thrive on solving these with the imagination and experience of our incredible teammates.
Please note:
adidas requires all US based employees to be vaccinated against COVID-19 or have an approved accommodation. Proof of vaccination is required. adidas is an equal opportunity employer and will consider requests for accommodation in accordance with all relevant laws.
Though our teammates hail from all corners of the world, our working language is English
Diversity and Inclusion at adidas means championing individual uniqueness and cultivating a culture of belonging in which everyone can create at their best. We embrace DIVERSE backgrounds, experiences, and perspectives and seek to create a workforce that REFLECTS our consumers and communities.
Source: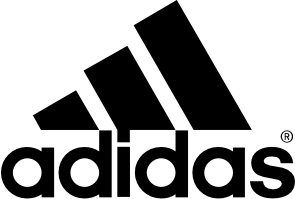 For partnership, press or other inquiries email us at
Sign up for our email list
© 2021. Products By Women