Executive Director of Product Marketing, Software
We're looking for an Executive Director of Software Product Marketing who is interested in working within a startup-oriented environment, while having the backing of a very large company. If that's you, please read on.
Our team has successfully launched a new and innovative technology SaaS platform (B2B2C), which serves millions of consumers, tens of thousands of Aesthetics Providers and thousands of colleagues throughout the US. Since its launch in November 2020, our platform has delivered curated promotions, personalized experiences and had millions of consumers use it as part of their beauty journey. Now, we are looking for a Leader to drive our Software Product Marketing vision as we prepare to launch a new array of game-changing technologies on top of our successfully adopted platform.
As the Executive Director of Product Marketing, you will report to the SVP of Global Consumer & Digital, as well as continuously collaborate with key stakeholders across the business to solve the most important technical problems.
You Will
Work closely with Product & Engineering to understand critical timelines, develop launch plans and generate excitement within the broader Aesthetics family (including customers).
Drive adoption of new, novel technology products as they come to market to Consumers, Providers and internal users.
Own Allē revenue generation to contribute to the overall growth of the Aesthetics business.
Understand our Provider mindset and Jobs to be Done within their offices to better market our products in their businesses.
Collaborate with Creative & Brand Strategy teams to develop assets that remain on-brand and educate consumers, providers and key constituents within the company
Collaborate with our data science and marketing teams to execute personalization, recommendation and gamification of product, content and offers resulting in user engagement and activation.
Work closely with marketing, customer service, and pharma product management teams to drive the strategic planning, implementation, tracking, and reporting of new product launches and go-to-market activities.
Rapidly develop test plans to successfully drive business results and recommendations for product positioning and promotions.
Develop, prioritize, and deliver on quarterly forecasts and contingency efforts in partnership with finance.
Engage with users and stakeholders to gather intelligence and feedback to develop compelling messaging to inform the creation of practice, consumer, and internal collateral and communications.
Maintain an understanding of the competitive landscape to properly position and differentiate our digital products. * Work with internal and external partners to develop consumer facing in-product marketing materials, tracking key metrics and defining success.
Gather insights from key stakeholders and consumers to influence the product roadmap.
Qualifications
10+ years of experience in product marketing or management for large-scale initiatives, preferably at technology/SaaS companies.
Understanding of analytics, rule-based systems, and software architecture
Experience building products based on data, hypotheses, and MVPs by defining and aligning on clear requirements, working with a cross-disciplinary team of software engineers, product managers, designers, UX researchers.
Organizational and coordination skills along with multi-tasking capabilities to get things done in a fast-paced environment.
Strong interpersonal skills.
Ability to identify risks to timelines, escalate as necessary and propose mitigation strategies.
Ability to implement agile best practices in an organization that is just starting its agile transformation.
Our Core Values
Be Humble: You're smart yet always interested in learning from others.
Work Transparently: You always deal in an honest, direct and transparent way.
Take Ownership: You embrace responsibility and find joy in having the answers.
Learn More: Through blog posts, newsletters, podcasts, video tutorials and meetups you regularly self-educate and improve your skill set.
Show Gratitude: You show appreciation and return kindness to those you work with.
Powered by JazzHR
Source: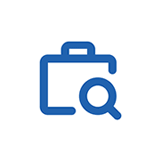 For partnership, press or other inquiries email us at
Sign up for our email list
© 2020. Products By Women