Engineered Wood Products (EWP) Designer
Description:
With all your career options, why not choose a company where you can own part of the business?
Snavely Forest Products is 100% Employee-Owned and offers an outstanding suite of employee benefits. Our operations have grown to be a recognized leader in the wholesale lumber and building products industry, has been delivering superior material, exceptional service, and market expertise to customers for 120 years. At Snavely, you will receive an ownership stake in the value our combined honest efforts create.
As an Engineered Wood Products (EWP) Designer, you will focus on producing customized drawings using design software to work with our customers on their design concepts. An ideal candidate is interested in producing high quality, detailed work based on established standards, guidelines and procedures. Precise, consistent work output is essential and requires the patience to handle and complete one task at a time. This position is designed to develop a valued technical expert, who can deliver quality work consistently with a focus on supporting our sales & management team in a stable work environment.
Responsibilities:
Work with customers and co-workers to build solid relationships based on trust and competence
Complete technical/analytical focused work within established systems & standards
Decision-making within clearly defined job scope based on defined procedures supported by management
Answering customer questions on various technical issues
Assist in estimating quantities based on customer
Interacting with architects, home builders & engineers to ensure successful drawing completion
Communicate important customer information to the appropriate team members
Monthly reporting of number of drawings by customer and type of project
Build job knowledge by offering supportive communication to management & peers
Communicate with others based on knowledge of procedures gained from sufficient on-the-job experience
Produce consistent, error free work based on defined regulations and standards
Use a steady, methodical work style to complete estimation projects, on time and error-free
Benefits Package:
Outstanding Family Medical Benefits Package
Substantial Stock Ownership Program
Competitive Compensation Packages
Paid Time Off (PTO) & 8 Paid Holidays Each Year
Employer Sponsored Family Dental Insurance
401k and Roth 401k Investment Accounts (With Substantial Employer Matching)
Employer Sponsored Life & Disability Insurance
Individual choice regarding personal medical decisions
Requirements:
2 years of computer design experience preferably in construction & building
Willing to jump in and roll up your sleeves to help out when necessary
Able and interested in communicating with others based on job knowledge & expertise
Work at a steady, even pace to promote accuracy & quality of work through repetitive routines
Lead by example, with first-hand knowledge of area of expertise
Open, flowing communication is important
Follow established guidelines, structure, and policies, while working with and for others
This job description is a summary; detailed responsibilities are provided during interviews.
PM22
PI181038836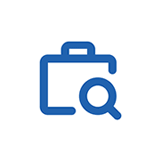 Snavely Forest Products Inc
For partnership, press or other inquiries email us at
Sign up for our email list
© 2022. Products By Women