Director of Product Marketing
Company Description
MyTime is a fully integrated scheduling, payments, and automated marketing platform, specializing in large multi-location chains and franchises. Our mission critical software — which includes in-store scheduling and online booking, client record management, email and SMS marketing, and a full point of sale for handling payments — is used in every aspect of the customer journey. Our customers rely on their service businesses to remain competitive in the age of Amazon, and they need a next generation POS to help them achieve this growth. We aspire to be the "operating system" of their business.
We also made it easy to plug our online booking, payments and messaging capabilities into the places customers are found today, including Google Search, Facebook, Instagram, and the merchants' own websites and mobile apps. Upon adopting MyTime, our customers see average revenue growth of up to 30% through improved operational efficiency, greater customer retention, and access to new customer acquisition channels.
Our product is used at over 14,000 locations across the globe, ranging from single-location sole proprietors to multi-billion dollar Fortune 500 chains. As a completely cloud-based solution, MyTime is designed for quick and easy deployments. It's lauded for its ease-of-use and short ramp-up time, having won numerous awards such as the Best Commerce Product of 2017 from the Local Search Association.
MyTime is backed by Upfront Ventures and Khosla Ventures and was founded by Ethan Anderson, a successful serial entrepreneur whose first startup, Redbeacon, won TechCrunch50 in 2009 and was acquired by The Home Depot.
Come help us realize our vision of becoming the world's leading online scheduling and local commerce platform!
Job Description
Role:
We are looking for an experienced product marketer to drive product positioning, sales enablement and go-to-market strategies. The ideal candidate is a both a strategic thinker who can drive our where we're going in the future; and a builder who can scale processes to drive growth.
This is a high-profile role reporting to the VP of Marketing and working across functions. It is a great fit for a self-starter who enjoys driving marketing impact through the intersection of messaging, sales enablement and competitive strategy.
Responsibilities:
Develop target buyer persona and differentiated messaging and positioning for the MyTime product.
Create and execute our go-to-market strategies for new products to drive achievement of enterprise revenue goals.
Support Sales through the development of sales enablement programs and materials to educate customers on our product differentiators and increase close rates.
Develop industry-specific content (ebooks, infographics, blog posts, competitive playbooks, sales decks, and thought-leadership articles) to support lead generation campaigns, SEO, and sales enablement.
Perform ongoing competitive analysis, positioning and strategies for effectively competing and winning in the marketplace.
Develop compelling product messaging and content by becoming an expert on our enterprise customers, their pain-points, and criteria for purchasing.
Train the sales and other customer facing teams on how to position and sell the MyTime platform.
Analyze product behavior to develop effective customer marketing campaigns and incentives to increase adoption and upsell opportunities.
Work with the leadership team on pricing and packaging for both existing and future products.
Qualifications
5+ years of product marketing experience, with at least 3 years at an enterprise SAAS company.
Experience working directly with technical teams to build, price, and launch new products or modules
Demonstrated empathy for the customer, gaining customer insights by way of research and testing and translating insights into successful execution.
Ability to convert comprehensive ideas and quantitative data into simple messages.
Passionate about data-driven marketing.
Very strong written communication skills.
Comfortable presenting to audiences, both internally and externally.
Excellent writing skills and a passion for storytelling – your writing evokes a positive reaction that drives affinity for our brand and grows our pipeline of leads.
Additional Information
MyTime is an incredible place to work and grow your expertise! We provide a competitive base salary, performance bonus, startup equity, and healthcare benefits. We offer a transparent and exciting startup culture that is singularly focused on empowering people to make an impact in their jobs. We're growing fast and solving a big problem, providing our employees the opportunity to make the tremendous impact that leads to true professional fulfilment. If you're interested, we'd love to talk!
Source: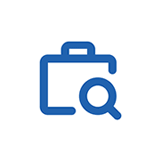 For partnership, press or other inquiries email us at
Sign up for our email list
© 2020. Products By Women