Director of Product Management (Remote)
Position Overview:
We are seeking a Director of Product Management to drive the product strategy, product roadmap, and ongoing execution of the accesso Passport product line.
As part of the accesso® Product Management and User Experience leadership team, you will be central to helping our clients sell more tickets and add-on products, ultimately driving revenue growth for both clients and accesso.
We expect the Director of Product Management to be focused on making sure what the team is working on aligns to the needs of the business, to help team members grow in their careers, and to look for ways to help the business grow beyond new product features (improvements in marketing and sales support, support tools & process improvements, pricing changes, etc.).
Location: United States; then, you choose what works for you! This role can be performed 100% remotely anywhere in the US, at in the US, or a hybrid version of in-office and remote.
Reports to: Vice President, Product Management & User Experience
Travel Requirement: Up to 25%
Responsibilities Include:
Manage a team of Product Managers – help them grow and improve.
On-going development of the product vision, strategy, and roadmap. Build consensus and drive execution.
Establish metrics to measure effectiveness and drive improvements. Leverage data to aggressively identify opportunities for improved results.
Best practice research and benchmarking. Conduct market and competitive analysis and develop a strong understanding of stakeholders to drive development decisions.
Drive Discovery activities – working with design and technical team members – to create effective solutions that will deliver quantifiable value to accesso and our clients.
Lead cross-functional teams to realize product concepts and bring them to market. Work with clients and internal stakeholders to define and refine product requirements.
Manage expectations with internal stakeholders. Make appropriate tradeoffs to address escalations and client commitment requests.
Work with the Product Optimization team to identify ways to meet clients' needs through existing product functionality.
Act as product evangelist both internally and externally. Develop and manage relationships with key customers.
Qualifications:
Bachelor's degree or equivalent practical experience.
10 years working on technology-powered products and at least 5 years experience in Product Management
Demonstrated understanding of the techniques and methods of modern product discovery and product delivery.
Proven ability to engage with engineers, designers, and company leaders in a constructive and collaborative relationship.
Excellent communication and presentation skills (verbal and written) and initiative.
Excellent interpersonal skills with proven ability to influence with impact across functions and disciplines.
Strong attention to detail and organizational skills, with the ability to prioritize tasks, manage multiple projects and meet deadlines.
Experience with eCommerce products
Perks and Benefits:
Competitive compensation package including discretionary annual bonus opportunity.
4-weeks of Paid Time Off for employees up to 3-years of tenure (higher accrual thereafter);
8-hours of paid Volunteer Time Off to give back to organizations and groups you feel most passionately about;
2-weeks of paid Parental Leave so you can bond with your child(ren) following a birth, adoption, or foster care placement;
Inclusive Family Benefits – access to end-to-end support for maternity, surrogacy, adoption, and fertility, with a $5,000 benefit toward surrogacy, adoption, and fertility;
Three different medical insurance plans to choose from, including an employer-contributed HSA;
Employer-paid short & long-term disability and life insurance;
Matching 401K;
Unlimited access to Udemy for Business for continued learning and career development;
A flexible work schedule around our core business hours.
WORKING AT accesso:
accesso is taking precautions to protect the health and wellness of our employees around the world during the current pandemic, including but not limited to the temporary suspension of business travel and the implementation of remote work.
Albert Einstein said, "In the midst of difficulty lies opportunity." At accesso, this time of uncertainty has created opportunities for us to strengthen our partnerships as we continue innovating on future technology needs in a post-COVID world; to grow as a company as we identify areas for improvement in business processes and practices; and to focus on our wellbeing as we learn to navigate a new circumstance while staying meaningfully connected with our individual selves, families and teams.
When we are in the office, we have FUN! From our bright, open spaces, foosball and ping-pong tables, caffeine and snack-filled cafes, we've created office environments all over the world that nurture our team members' creativity and fosters our company's core values: Passion, Teamwork, Commitment, Integrity, and Innovation. These values are celebrated globally through a multitude of recognition programs such as iValue and accesso All Stars. We are empowered to do our jobs and then are recognized and rewarded for doing it well.
Our teams work really hard, encourage and motivate one another, and love to celebrate personal and professional accomplishments as a family. This creates an atmosphere where people are eager to solve problems together and want to continuously do better for not only themselves, but for their teams and peers.
We are an Equal Opportunity Employer and believe in the power of inclusivity. We are committed to creating a diverse environment for our employees to celebrate one another's unique qualities. Any hiring decision made is assessed on the basis of qualifications, merit, and business need. Read more about at accesso.
ABOUT accesso:
At accesso, we understand that technology is a critical component to our client's success and the happiness of their guests. No business should have to settle for technology that creates more issues than it solves! Technology should be the solution, not the problem.
Our clients need powerful technology solutions to grow their businesses and create connected guest experiences – and accesso delivers! That's why over 1,000 venues in 30 countries have chosen to partner with us.​
​​
The status quo is not an option. If you're not moving forward, you're falling behind. With our accesso solutions, venues can empower their staff with the control, data and confidence to make informed decisions that will drive revenue, create operational efficiencies and improve guest experiences.
Source: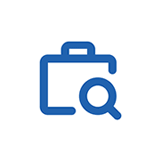 For partnership, press or other inquiries email us at
Sign up for our email list
© 2020. Products By Women