Data Engineer (Matillion)
Wavicle Data Solutions designs and delivers data and analytics solutions to reduce time, cost, and risk of companies' data projects, improving the quality of their analytics and decisions now and into the future. As a privately-held consulting service organization with popular, name brand clients across multiple industries, Wavicle offers exciting opportunities for data scientists, solutions architects, developers, and consultants to jump right in and contribute to meaningful, innovative solutions.
Our 250+ local, nearshore and offshore consultants, data architects, cloud engineers, and developers build cost-effective, right-fit solutions leveraging our team's deep business acumen and knowledge of cutting-edge data and analytics technology and frameworks.
At Wavicle, you'll find a challenging and rewarding work environment where we enjoy working as a team to exceed client expectations. Employees appreciate being part of something meaningful at Wavicle. Wavicle has been recognized by industry leaders as follows:
Chicago Tribune's Top Workplaces
Inc 500 Fastest Growing Private Companies in the US
Crain's Fast 50 fastest growing companies in the Chicago area
Talend Expert Partner recognition
Microsoft Gold Data Platform competency
About the Role:
We are looking for a Data Engineer with Matillion ETL skills to join the Emerging Technologies practice. We're a tight-knit team of data enthusiasts charged with building a new arm of the firm, so the person we're looking for must share our passion for reinventing the data and analytics landscape and thrive in dynamic environments. As our primary Matillion developer, you'll be the team's go-to resource on all things ETL, using your technical chops to make Wavicle and our customers' data projects successful.
This role will have a tremendous impact on the next generation of data infrastructure for our clients. You'll be working mainly on client projects, so we're looking for a strong developer who can play both technician and communicator. Our ideal candidate is meticulous, detail-oriented, and not afraid to take on big engineering challenges.
Responsibilities:
ETL process management
Data modeling
Data warehouse architecture
Data pipeline (ETL tools) development
ETL testing
Guide the team's knowledge and adoption of new ETL tools, frameworks, and methodologies
Requirements
8-10 years' experience in data warehouse, data engineering, BI development, or similar roles working with backend systems and complex, disparate, and big data
1+ years' experience with Matillion ETL and Matillion Data Loader
1+ years' experience with AWS infrastructure (EC2, Lambda, EBS)
5+ years' experience in popular ETL tools like Talend and Informatica
5+ years' experience building fault-tolerant data pipelines, including data ingestion infrastructure
2+ years' experience building robust data models
Comfortable working in a fast-paced environment with moving targets and changing priorities
Comfortable making ETL best practice recommendations to technical peers and explaining design decisions to business stakeholders
Possess an obvious drive to learn new methods to collect, process, and store data given project constraints
Experience managing data ingestion from a variety of sources including SQL, NoSQL, streams, and external APIs
Bachelor or Master's degree in Computer Science or equivalent degree
Must be open to 25% travel to a client location, as it is required for the engagement
Equal Opportunity Employer
Equal Opportunity Employer (to be included with job board posts, not Wavicle website)
Wavicle is an Equal Opportunity Employer and committed to creating an inclusive environment for all employees. We welcome and encourage diversity in the workplace regardless of race, color, religion, national origin, gender, pregnancy, sexual orientation, gender identity, age, physical or mental disability, genetic information or veteran status.
Benefits
Health Care Plan (Medical, Dental & Vision)
Retirement Plan (401k, IRA)
Life Insurance (Basic, Voluntary & AD&D)
Unlimited Paid Time Off (Vacation, Sick & Public Holidays)
Short Term & Long Term Disability
Training & Development
Work From Home
College Tuition Benefit
Bonus Program
Source: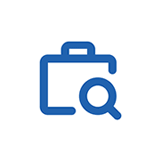 For partnership, press or other inquiries email us at
Sign up for our email list
© 2020. Products By Women