MCH Strategic Data is seeking a Data Engineer to join a dynamic and fast-paced development team in the Kansas City area with some telecommuting available. MCH is a first-class data technology company and offers outstanding benefits and competitive salaries. We have the experience, market-leading position, and financial strength of a 90-year-old company with the attitude and environment of a startup!
This is a senior-level position requiring a minimum of five years of experience. MCH Strategic Data is quick to adopt new and emerging information technologies to solve real-world business problems. Candidate must be a fast starter, excellent communicator, accept technical direction, work with minimal oversight and, most importantly – feel comfortable working in a small group environment where contributions to the team are critical to the overall success of the project.
KEY RESPONSIBILITIES
Work with a diverse and innovative team to provide support on research data management, quality control, and analysis. Integrate data from multiple sources to produce requested or required data elements.
Work with internal teams to establish ETL and data cleansing processes.
Develop and enhance ETLs across various database products, product development research & testing, to drive improved client services, rapid, effective ingestion of data, and business growth. Help refractor data models as needs and direction change.
Work with IT application staff to define source-to-target mappings. Facilitate collection and documentation of the source-to-target transformation and business rules.
Identify and define data quality improvements.
Assist with database management in the full SDLC for new and existing products. Serve as a database subject matter expert and partner with developers on performance tuning and best practices, assessing new cloud-based data opportunities as they evolve and become available
Ensure compliance with deliverable reporting requirements by performing quality data audits and analysis.
Plan data migration and conversion strategies.
Wrestle with problems associated with database integration and messy, unstructured data sets. The goal is to provide clean, usable data to whomever may require it.
Optimize batch processing and efficient loads from daily data collection.
Design and develop schema and ETL procedures in service of new data warehouse, designed to service traditional BI scenarios, operational reporting, and data science endeavors.
Perform other duties as requested.
QUALIFICATIONS AND SKILLS
Bachelor's or master's degree in Mathematics, Computer Engineering, or related technical field.
Advanced T-SQL development experience – ability to write, troubleshoot, and design (stored procs, functions, tables, views, triggers, indexes, constraints) with demonstrated ability to write complex SQL to query OLTP and OLAP databases.
Performance tuning, query optimization, using Performance Monitor, DMVs, and reading execution plans.
Data Modeling including management of both structured and unstructured data sets — must be versed in different approaches to data architecture and applications including traditional data warehousing concepts and data lakes.
Experience with data reconciliation and migration between data environments (e.g. dev, test, staging, prod, etc.).
Experience with SQL Server Integration Servers (SSIS) required, experience with Azure Data Factory a plus
Experience with traditional data warehouse schema design (star/snowflake schema, dimensional modeling, etc.).
Knowledge of software applications such as Word, Excel, etc.
Ability to write clean, readable, and easily maintainable code and documentation.
Experience with code versioning tools, such as Git a plus.
Knowledge of data architecture, data staging, and ETL/ELT concepts and tools.
Experience with Data Visualization tools such as Tableau or Power BI.
Strong business acumen with an aptitude to learn the business.
R and/or Python for statistical modeling a plus.
Effective interpersonal, verbal, and written communication skills.
Demonstrated success in a team-oriented work environment with a balance of collaboration and individual contribution.
Innately curious, strong critical thinker and a growth mindset.
Strong attention to detail, problem-solving skills and ability to work in a fast-paced environment.
Ability to manage multiple tasks/projects and deadlines simultaneously with limited supervision.
If you are looking for a position with a company that treats each other like family, apply online at . MCH Strategic Data requests that only serious and qualified candidates inquire. If you have questions, please contact our office at 660-335-6373. Visa status: U.S. workers only. No placement companies.
MCH is a leading provider of data and technology solutions. We have been in business for over 90 years. Our commitment to providing superior solutions is evidenced by ongoing investment and development in our people, data, emerging technology, and services. Our culture consists of passionate associates who treat each other like family, challenge the status quo, and strive for excellence. If you're looking for a career at an established company with a market-leading position, and an attitude of a startup, consider MCH Strategic Data.
Source: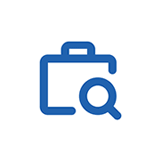 For partnership, press or other inquiries email us at
Sign up for our email list
© 2020. Products By Women