Data Center / Dev Ops Engineer
DataDirect Networks (DDN.com) is a world leader in massively scalable storage. We are the leading provider of data storage and processing solutions and professional services that enable content-rich and high-growth IT environments to achieve the highest levels of systems scalability, efficiency and simplicity. DDN enables enterprises to extract value and deliver results from their information. Our customers include the world's leading online content and social networking providers, high performance cloud and grid computing, life sciences, media production organizations and security & intelligence organizations.
Job Description
Designing scalable backend infrastructure for QA, Support and Engineering based on VM and container virtualization technologies like KVM, vmware, docker, and Kubernetes
Create complex CI/CD pipelines to automate building of code, deploying to multiple environments including bare metal, containers on bare metal and Kubernetes pods, running repeatable tests in different configuration. Understand how to use Jenkins, can write complex declarative pipeline code.
Comfortable using container and orchestration technologies with docker swarm, Kuberenets, google container engine, for providing enterprise framework of deploying containers and running services at scale.
Can debug high level failures that an end user might see like service not starting down through the various layers of automation to find root cause in a complex lab environment.
Solid understanding of programming with the ability to write production level code in Linux shell, python. Can write code that does not assume every command will work and has appropriate actions for command failure.
Expert in using CM tools to quickly bring up new systems and recovery failed systems and environments including Ansible, Puppet, Chef, Terraform, and Salt. Understands infrastructure as code and is always automating bare metal installs, adding nodes into clusters, and bringing up products.
Develop solutions for achieving builds, compressing tests artifacts, and storing benchmarking data.
Understands the importance of monitoring and can implement solutions that will actively notify and try to correct critical infrastructure problems. Tries to eliminate any single point of failure to allow for resilient operating environment.
Understands capacity planning and how to figure out the hardware needs for ordering new hardware considering current utilization, and needs of the future including adding additional engineers and demands of higher testing load.
Knowledge of both common cloud providers and how to create and use onprem solutions.
Skills & Requirements
AWS, Azure, and / or other cloud and cluster-based Infrastructure
Background in security / hardening of OS and containers (primarily RedHat / Ubuntu)
Configuration Management such as Ansible, Terraform, Chef, Puppet, etc
Container and orchestration technologies like Docker and Kubernetes
Networking principles such as DNS, TCP/IP, ICMP, ARP, TTL, and MTU
Python and or other scripting language, readiness to read code and pick up other languages as the situation requires
RESTful API / Web Services in Python
DDN Core Characteristics
DDN has a very strong orientation towards these 4 characteristics and any successful employee will demonstrate these capabilities:
Self-Starter – Takes independent action to identify and solve problems. Seeks out relevant information needed to make decisions. Gets involved with new initiatives.
Success/Achievement Orientation – Delivers quality results consistently. Targets, achieves (or exceeds) measurable results. Sets challenging goals, focuses on critical priorities, and is accountable.
Problem Solving – Recognizes problems and responds with a systematic assessment that identifies and addresses cause of issue. Practical, realistic, and resourceful.
Innovative – Builds and improves key business processes that enhance the effectiveness of DDN. Generates new ideas, challenges the status quo, and solves problems creatively.
DataDirect Networks, Inc. is an Equal Opportunity/Affirmative Action employer. All qualified applicants will receive consideration for employment without regard to race, color, religion, gender, gender identity, gender expression, transgender, sex stereotyping, sexual orientation, national origin, disability, protected Veteran Status, or any other characteristic protected by applicable federal, state, or local law.
Source: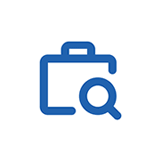 Los Alamos Medical Center
For partnership, press or other inquiries email us at
Sign up for our email list
© 2020. Products By Women