Computer Systems Engineer (Energy Efficiency Standards)
Berkeley Lab's Energy Analysis and Environmental Impacts Division (EAEI) is looking for a Computer Systems Engineer (CSE) to join their Energy Efficiency Standards (EES) Department!
In this role, you will support a broad array of computing needs including Python software development, data management, database administration, and systems administration on both Linux and Windows systems. By applying modern standard techniques and best practices, you will develop and maintain tools for validation, processing, management, and analysis of large datasets. This will require you to support automated document generation for internal software packages, develop tools for automated presentation of research results, and support research in the management and installation of software packages, primarily in Python. Additionally, you may provide support to new and ongoing computing projects in the EES Department.
We are looking for a talented early career professional with a technical background in Engineering or Computer Science that has a strong skill set in Python, SQL, and the management of large datasets.
What You Will Do:
Develop, adopt, implement, and maintain new and existing database quality control tools and procedures to evaluate, validate, process, clean, and store data, working primarily with Python and SQL.
Develop software tools to manage large databases and facilitate data access by research teams using Python and Excel for analysis.
Maintain an automated documentation system for EES department Python software projects.
Support and collaborate with research staff in developing approaches to analyzing very large datasets.
Collaborate with EES Department Analysts to develop general software tools to support modeling and analysis calculations, as well as automated presentation of numerical and graphical results in MS Office documents and presentations, using Python as a primary programming language.
Support EES Department staff in installing, managing, and updating external and internal Python packages on individual workstations and shared analysis servers.
What is Required:
Bachelor's Degree (or equivalent knowledge/training) in Engineering, Computer Science, or a related discipline and a minimum of 2 years of related experience manipulating and processing large datasets and time-series data using modern Python tools (e.g., PySpark, Dask) or an equivalent combination of education and experience.
Experience developing and administering relational databases (e.g., PostgreSQL).
Experience with managing Python installations and environments in both Linux and Windows operating systems.
Proficiency with Python, SQL, and MS Office Suite.
Facility with modern software version-control tools (e.g., git) and best practices.
Excellent oral and written communication skills, including a high attention to detail and a demonstrated ability to document and present to a non-specialist audience.
Excellent interpersonal skills, including the ability to collaborate effectively on teams sharing creative/innovative thinking and work independently, taking responsibility for the completion of significant work products under general guidance.
What We Prefer:
Master's Degree (or equivalent knowledge/training) in Engineering, Computer Science, or a related discipline and a minimum of 5 years of related experience manipulating and processing large datasets and time-series data using modern Python tools (e.g.,PySpark Dask) or an equivalent combination of education and experience.
Working knowledge with tools for automated generation of software documentation (e.g., Sphinx).
Experience with Python software package creation, versioning, and management.
Ability and desire to learn new computing techniques and frameworks as needed to support project aims.
Interest in providing support to energy research and policy.
For consideration, please apply by September 22, 2021 with the following application materials:
Cover Letter – Describe your interest in this position and the relevance of your background.
Curriculum Vitae (CV) or Resume.
Notes:
This is a full time, exempt from overtime pay (monthly paid), 1 year, Term appointment with the possibility of renewal up to a maximum of 5 years total or conversion to Career appointment based upon satisfactory job performance, continuing availability of funds, and ongoing operational needs.
Salary is commensurate with experience.
This position may be subject to a background check. Any convictions will be evaluated to determine if they directly relate to the responsibilities and requirements of the position. Having a conviction history will not automatically disqualify an applicant from being considered for employment.
This position has the option of working remotely, but limited to individuals residing in the United States.
Learn About Us:
(LBNL) addresses the world's most urgent scientific challenges by advancing sustainable energy, protecting human health, creating new materials, and revealing the origin and fate of the universe. Founded in 1931, Berkeley Lab's scientific expertise has been recognized with 13 Nobel prizes. The University of California manages Berkeley Lab for the U.S. Department of Energy's Office of Science.
The focuses on three broad areas: Energy Markets, Policy, and Infrastructure; Energy and Environmental Systems Analysis; and Appliance and Equipment Standards. We develop analytical and experimental methods and tools to assess the technical, economic, and market potential of energy technologies, as well as the associated social, economic, health, and environmental impacts.
The supports the by performing the analyses that underlie the development and amendment of energy conservation standards and test procedure rulemakings.
Working at Berkeley Lab has many rewards including a competitive compensation program, excellent health and welfare programs, a retirement program that is second to none, and outstanding development opportunities. To view information about the many rewards that are offered at Berkeley Lab- .
Berkeley Lab is committed to and strives to continue building community with these shared values and commitments.
Berkeley Lab is an Equal Opportunity and Affirmative Action Employer. We heartily welcome applications from women, minorities, veterans, and all who would contribute to the Lab's mission of leading scientific discovery, inclusion, and professionalism. In support of our diverse global community, all qualified applicants will be considered for employment without regard to race, color, religion, sex, sexual orientation, gender identity, national origin, disability, age, or protected veteran status.
Equal Opportunity and IDEA Information Links:
Know your rights, click for the supplement: "Equal Employment Opportunity is the Law" and the under 41 CFR 60-1.4.
Source: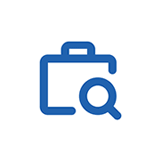 For partnership, press or other inquiries email us at
Sign up for our email list
© 2020. Products By Women