AI Voice & Audio Product Design Prototyper V
Mackin is hiring an AI Voice and Audio Prototyper who will work on a social media client's R&D innovation team. The team is focused on creating prototypes that use deep learning audio approaches in speech synthesis, generative music & sound, NLP, and GANs as the raw material for creative exploration. You'll work with a cross-disciplinary team to translate new ideas into compelling prototypes that bring AI-powered voice and audio concepts to life. This is a contract role with benefits.
Responsibilities:
Use creativity and product thinking to translate AI research into user-centered concepts.
Take projects from idea to functional prototype across a range of fidelities, using a variety of design tools and programming languages.
Work with UX research to test and validate prototypes and POCs.
Contribute to strategic decisions, working with Design, Product and Executive teams.
Articulate prototype/design decisions to internal stakeholders.
Minimum Qualifications:
3+ years experience designing or developing for audio applications, web, mobile, or AR/VR.
Experience with WebAudio, Tone.js or similar.
Experience with deep learning frameworks (TensorFlow, Pytorch).
Must have experience with JavaScript & React
Understanding of UX design principles.
Bachelor's degree in Computer Science, Design, Music & Technology, HCI or equivalent.
Portfolio showcasing your work (please include a link in Resumé).
Preferred Qualifications:
HTML, CSS, iOS development
Background in audio design/development, music technology, or speech synthesis.
Experience building prototypes in short timeframes in highly collaborative, ambiguous settings.
Knowledge of audio programming software – Max/MSP, PureData, CSound, or similar.
Fluency across a range of design tools– Adobe Creative Suite, Figma, Keynote, Spark AR etc.
Source: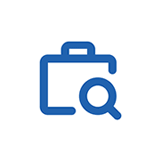 For partnership, press or other inquiries email us at
Sign up for our email list
© 2020. Products By Women